Our loyal Husky Alumni have made the sale of Old Yearbooks a huge success!!! THANK YOU!!! There are still a few left for only $25. Brand new available books from 2019, 2014, 2012, 2012 & 2008 - only Check out the flyer for all the specs!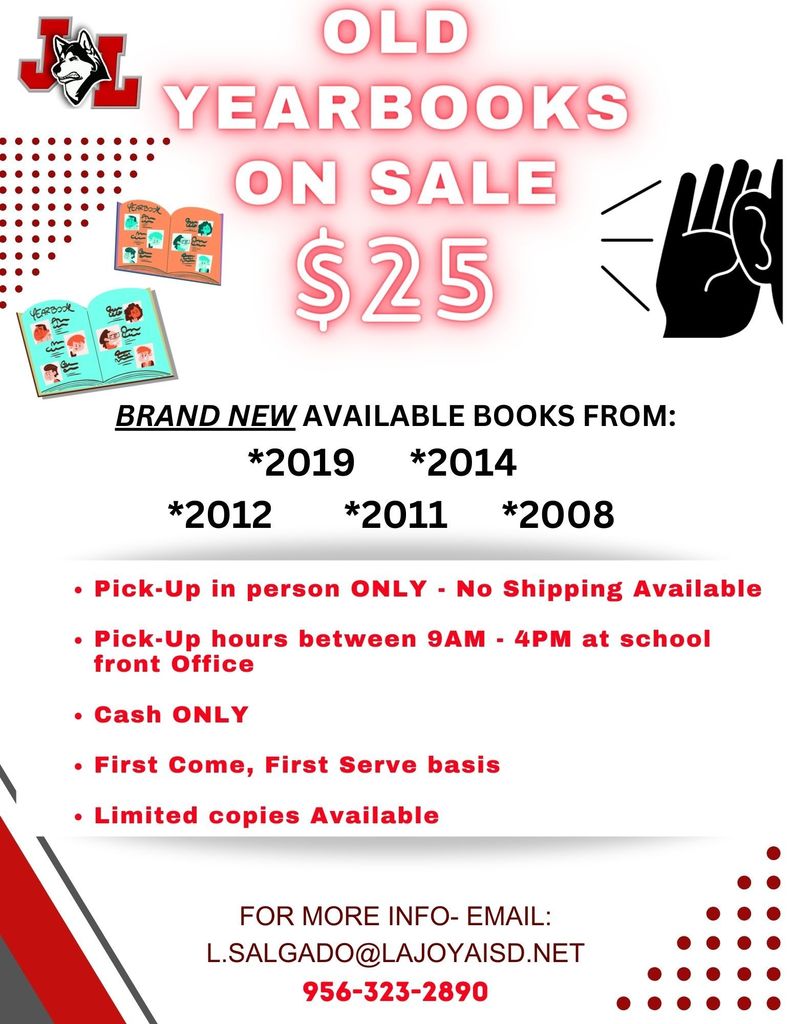 Check out the new facebook cover page for the Rio Grande Valley Livestock Show featuring Joshua Casas and Bianca Lopez, representing La Joya Juarez-Lincoln FFA. Way to go exhibitors!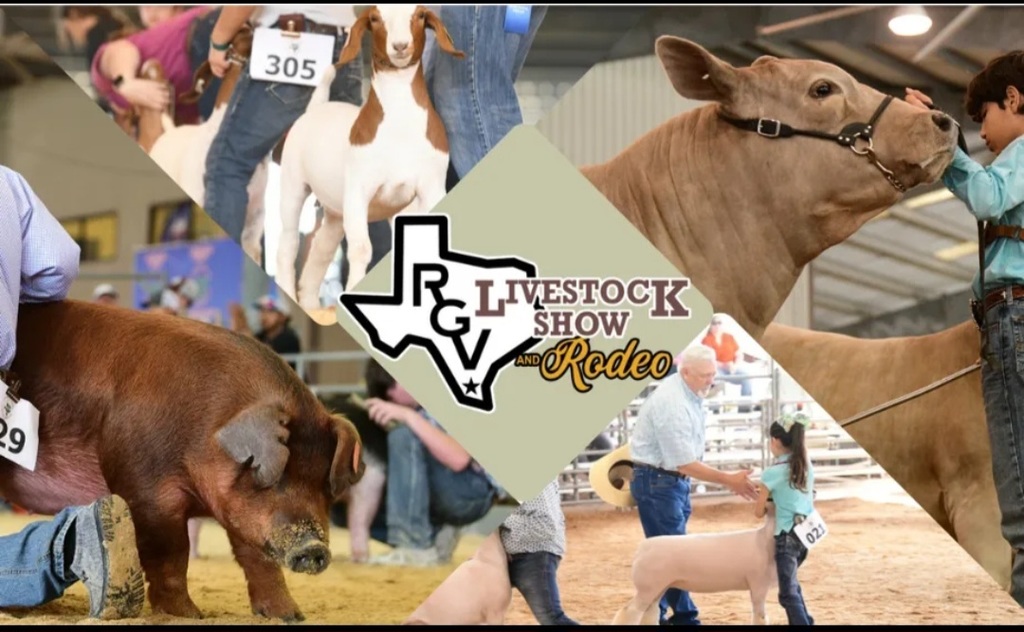 September is Attendance Awareness Month. Every day counts and being present in the classroom sets the foundation for academic achievement and personal growth. When students show up, they have the chance to engage, learn, and build meaningful connections with teachers and peers. Let's make school attendance a top priority and empower students to reach their full potential! ✨ 🎓 #LJISDStudentFocusedDataDrivenResultsOriented #EveryDayCounts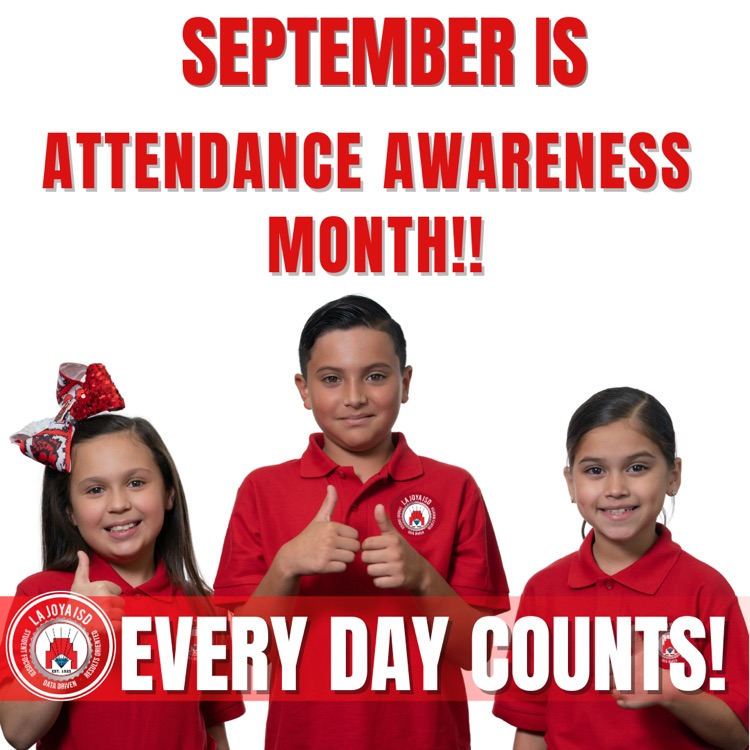 📣Just a Friendly Reminder! 📅🏫🌟 All La Joya ISD campuses and administration offices will be closed on Monday, September 4, 2023, in observance of Labor Day. 🇺🇸🛠️ Classes and regular operations will be back in action on Tuesday, September 5, 2023. 📚👨‍🏫 Enjoy your long weekend and well-deserved break! 🎉🌞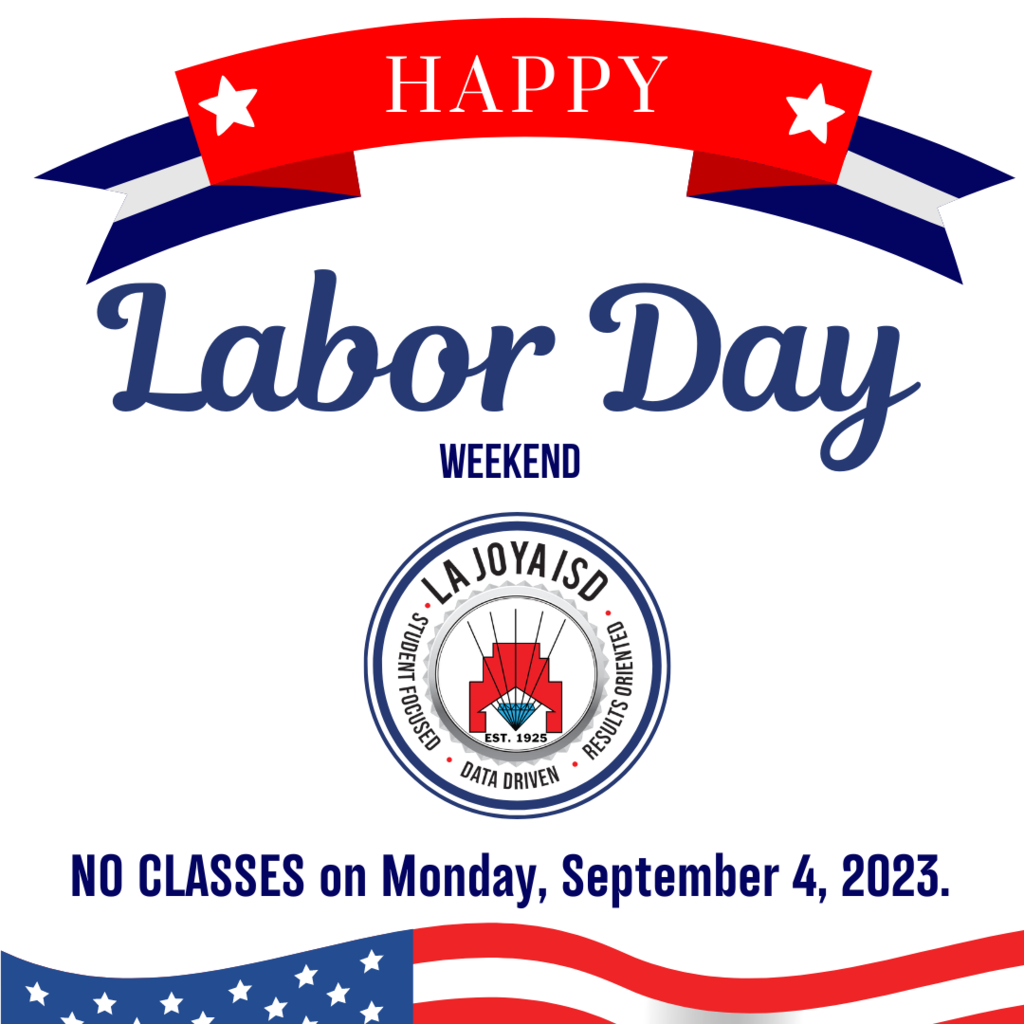 🚭 No Vaping Zone! 🚭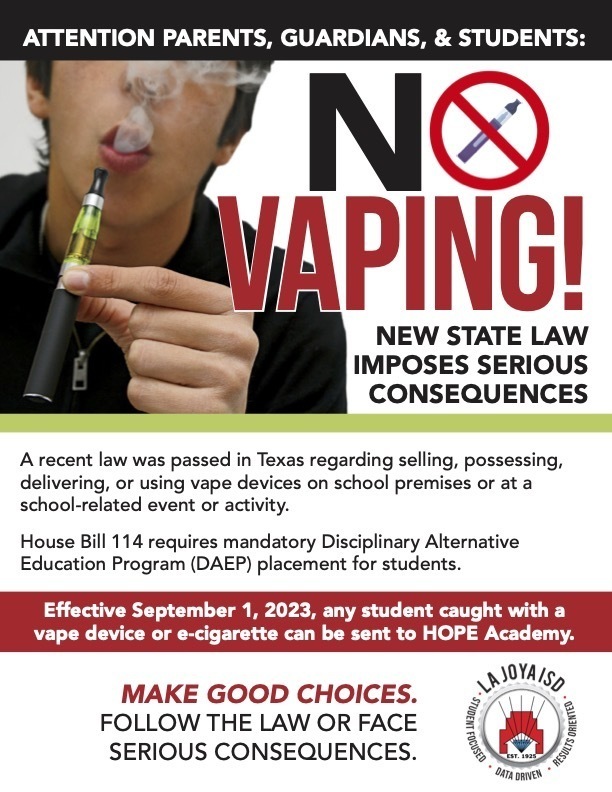 School Safety is Our TOP Priority!!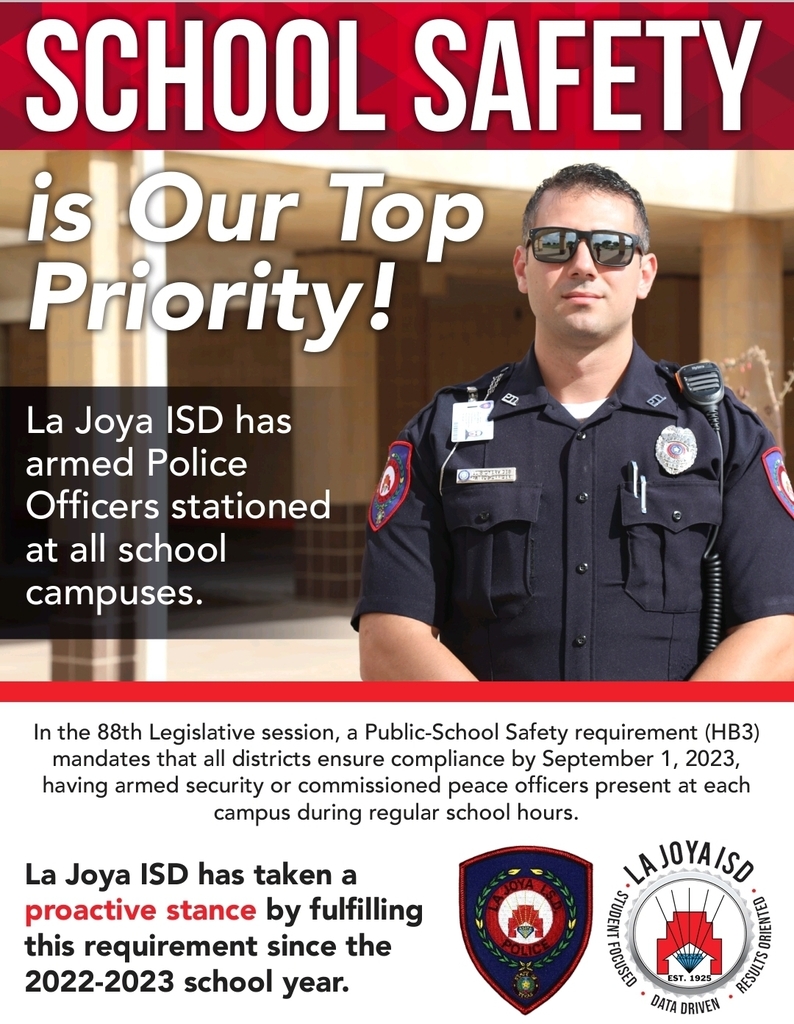 📚🎓 Bringing the South Texas College Library to YOU! 🏫 Juarez-Lincoln Dual Enrollment students were introduced to the wealth of resources available through the STC library and CLE! 📖🤝 Thank you Ms. Young for your presentation! @thestclibrary @jlhslibrary #jlhsreads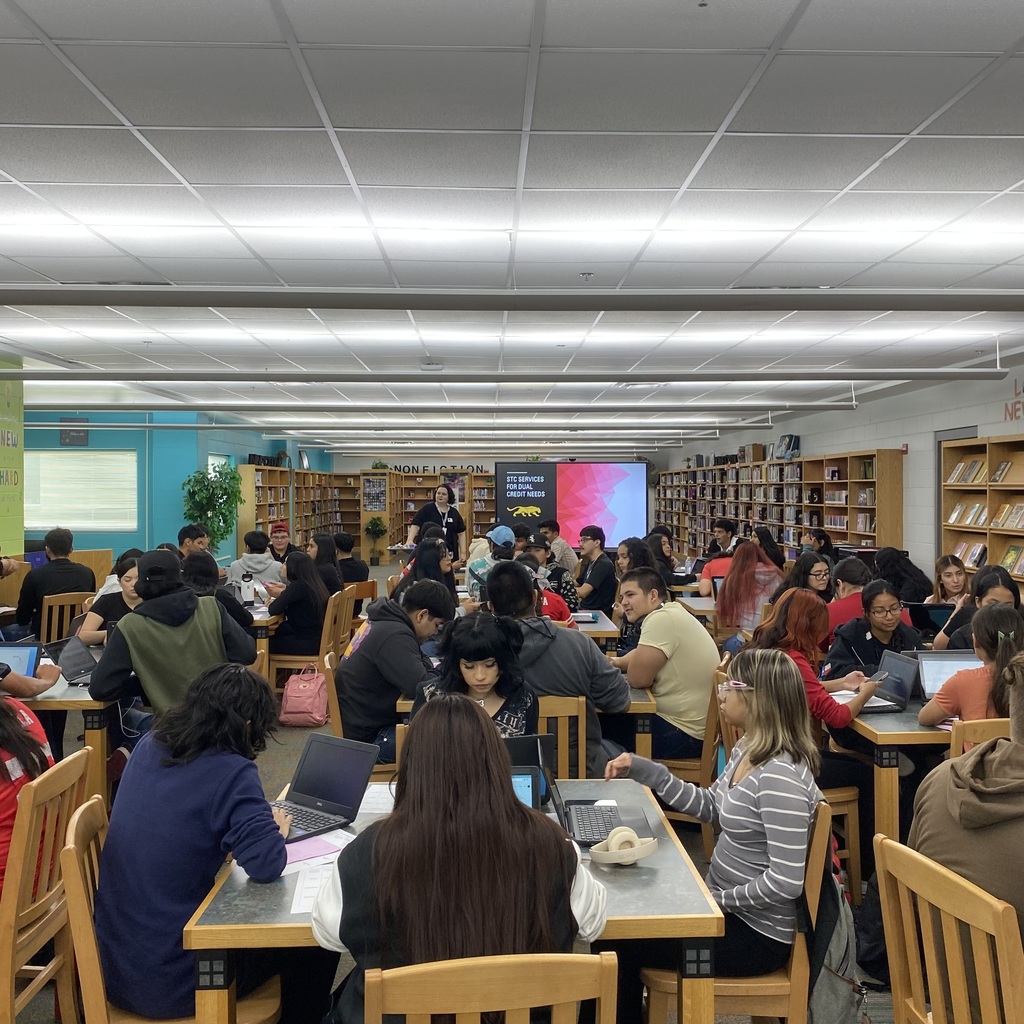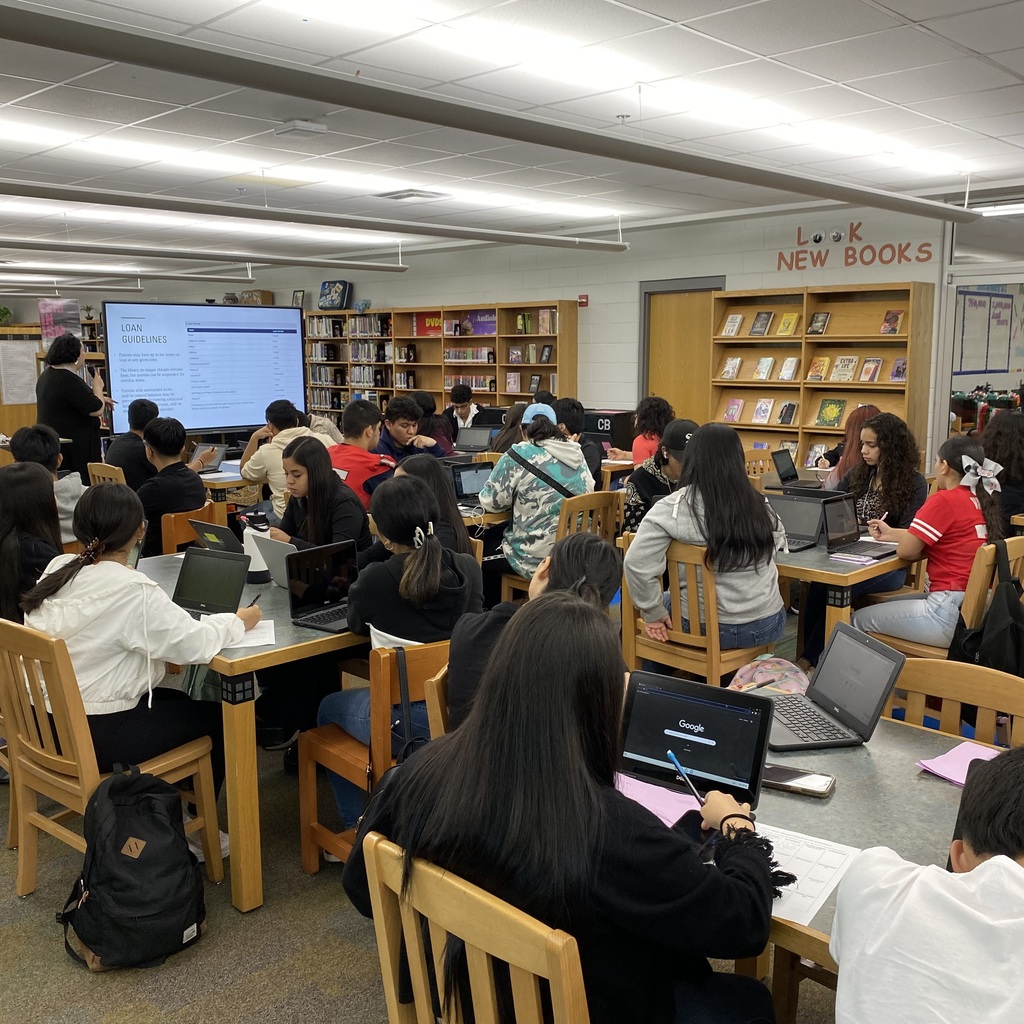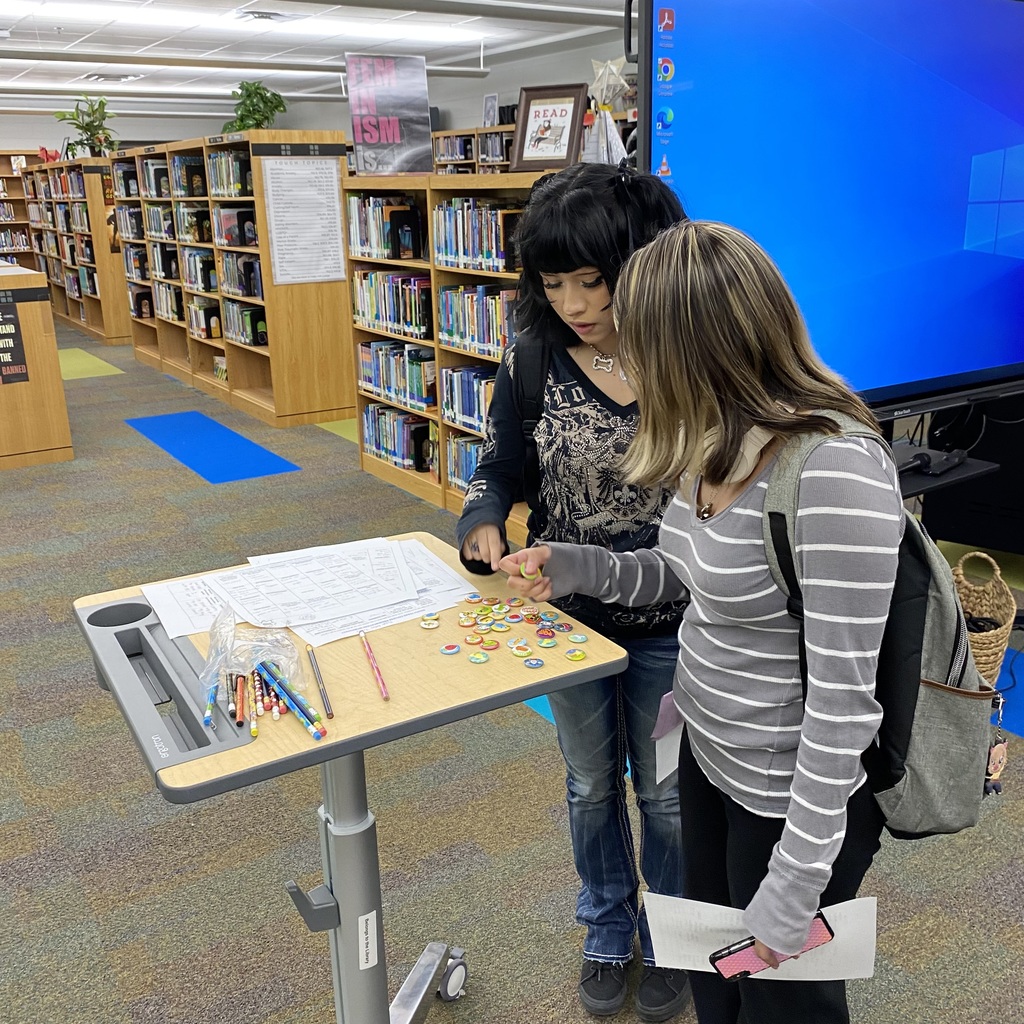 Every September, a gold ribbon is shown to commemorate Childhood Cancer Awareness Month. We ask the community to join us to "Turn It Gold" and help spread awareness. #ljisdstudentfocuseddatadrivenresultsoriented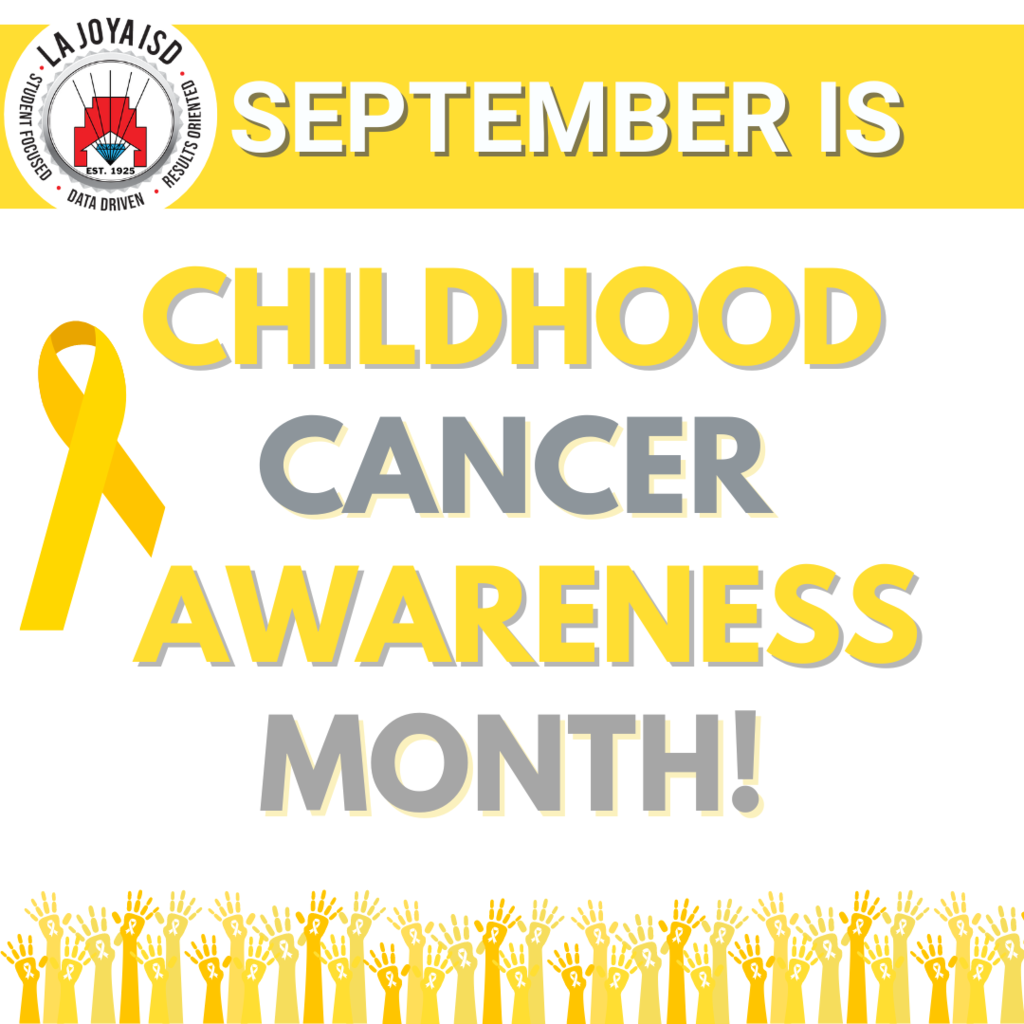 🥳 We are taking a little break, just a quick reminder: In observance of Labor Day, all district offices and campuses will be closed on Monday, September 4th. We'll be back and ready to assist you on Tuesday, September 5th. Enjoy the 3-day holiday weekend!

Listen up Juarez-Lincoln HS Alumni! Old Yearbooks on sale $25. Brand new available books from 2022, 2019, 2014, 2012, 2012 & 2008. Pick-up and in-person payment accepted with yearbook teacher. For more info email
L.salgado@lajoyaisd.net
or call 956-323-2890.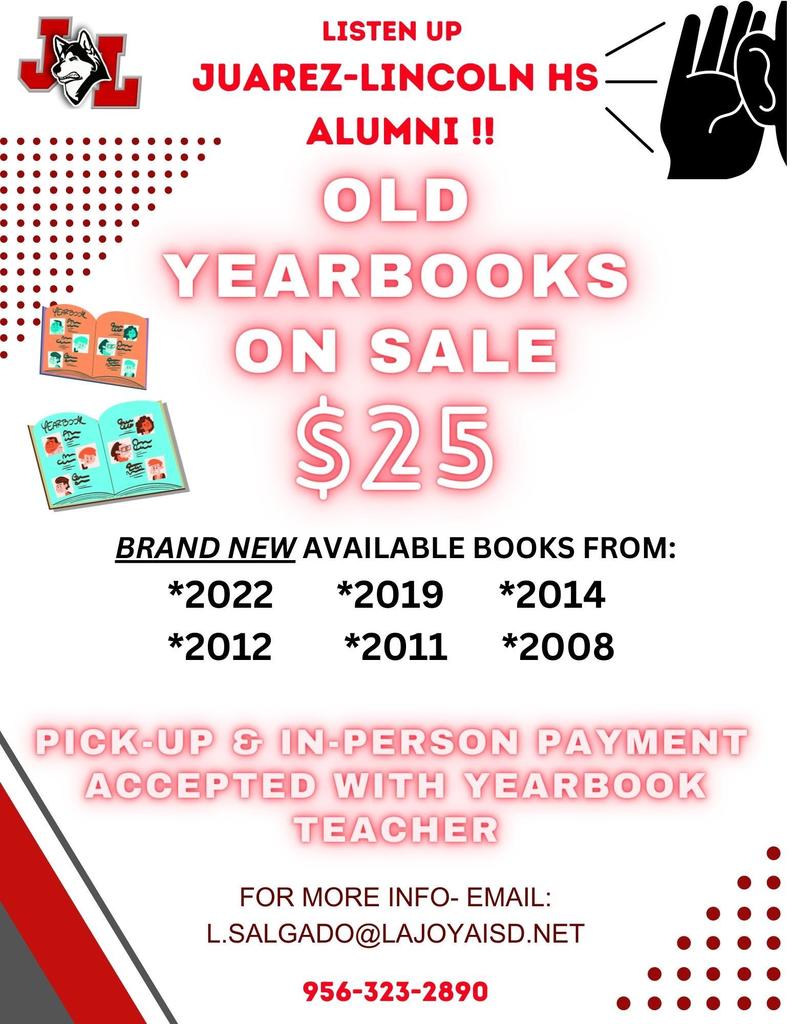 Congratulations to our La Joya ISD Curriculum Content Coordinators. The district recognized the invaluable contributions of the Curriculum Content Coordinators to our school district. These dedicated professionals play a pivotal and often unsung role in education, shaping the learning journey by meticulously crafting comprehensive curriculum content and providing essential instructional coaching to educators. They are integral contributors to the success and growth of our education system. #ljisdstudentfocuseddatadrivenresultsoriented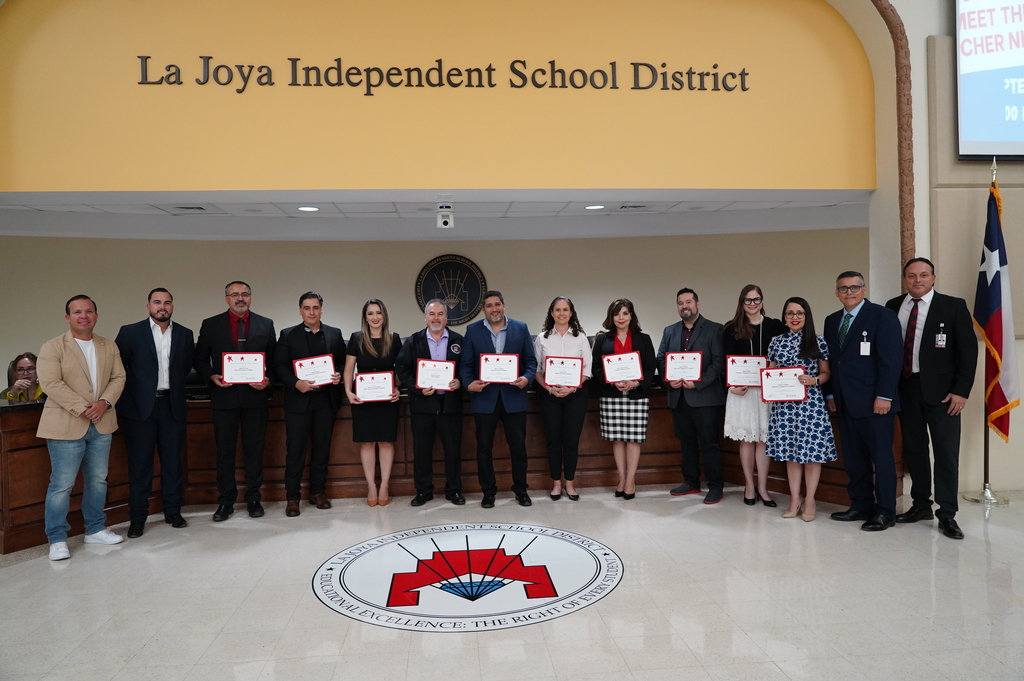 Our school hours will remain unaffected, maintaining our regular schedule. Please note that there might be bus delays due to additional stops, ensuring that students won't have to walk longer distances to reach a bus stop. Your child's convenience and safety remain our top priorities. ****************** Nuestro horario escolar seguirá sin cambios, Tome en cuenta que puede haber retrasos en los autobuses debido a paradas adicionales, asegurando que los estudiantes no tengan que caminar distancias largas para llegar a una parada de autobús. La seguridad de su hijo/a sigue siendo nuestra máxima prioridad.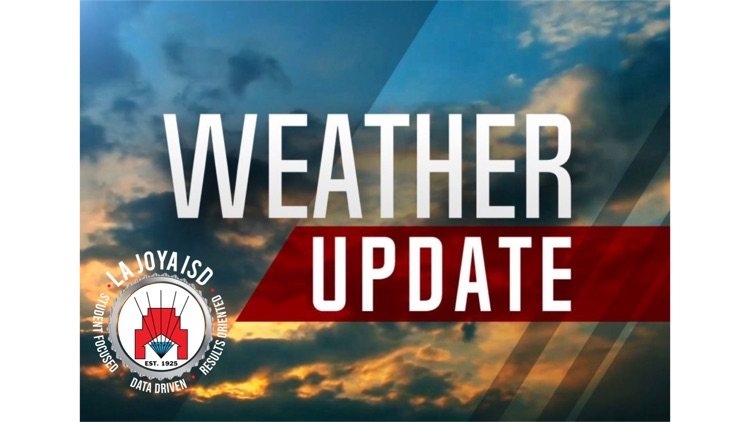 🌧️ La Joya ISD Weather Update 🌩️ / 🌦️ Actualización del Distrito sobre Clima Severo🌧️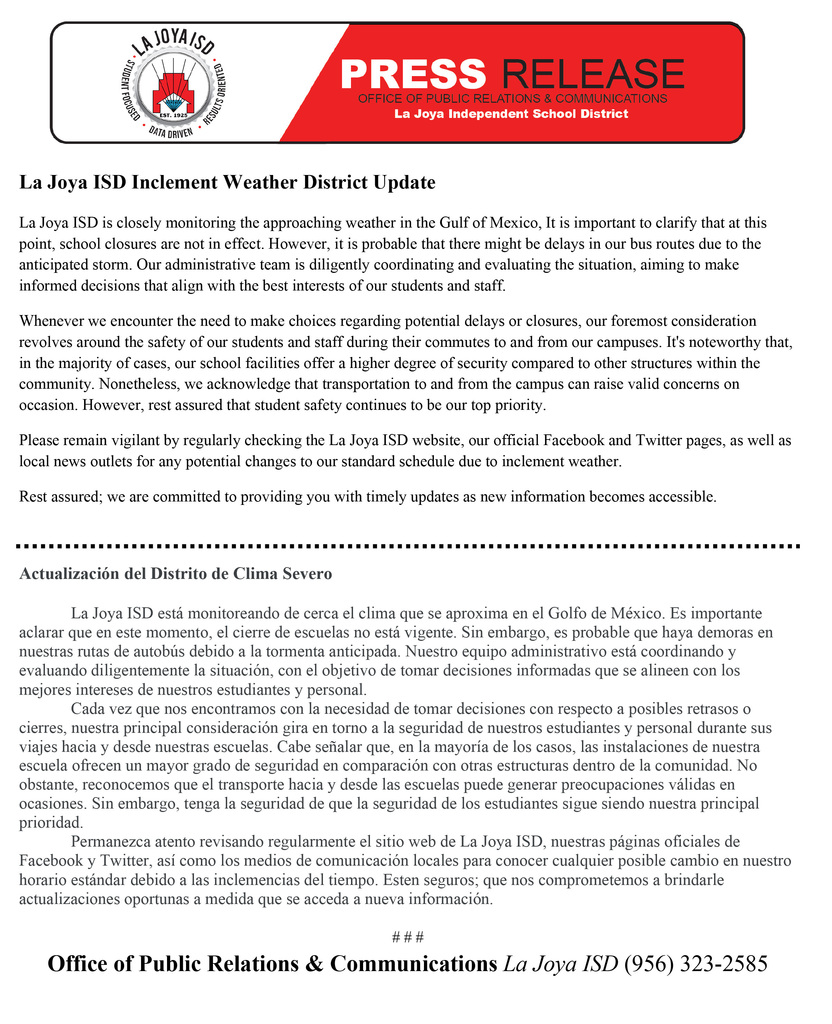 🌟 Calling all aspiring performers! 🎭✨ Dive into the enchanting world of Oz with us as we bring the iconic "Wizard of Oz" to life on stage! 🌈✨ Don't miss your chance to audition for the high school musical production that'll transport you over the rainbow. Whether you're a singing sensation, a dancing diva, or a stage superstar, we want to see your talent shine! Follow the yellow brick road to auditions and let's make magic together. 🌟👠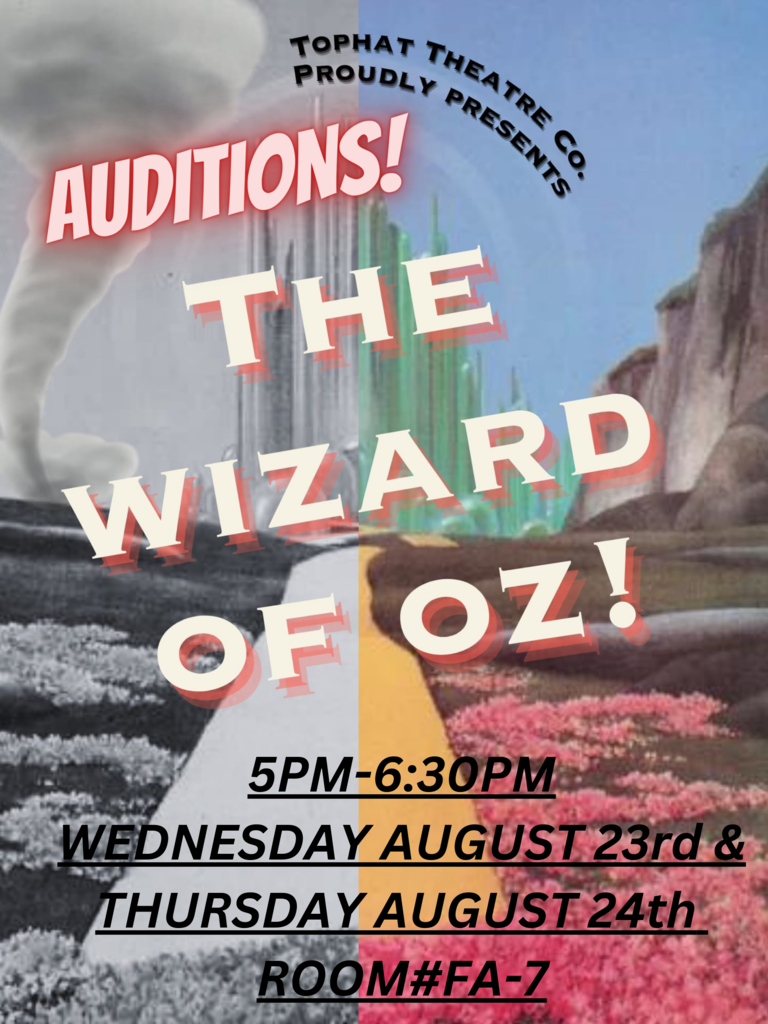 Shout out to Mr. Gongora and Mr. Diaz for engaging our students in relationship building in and outside of the classroom! #HuskyNation #LaJoyaISD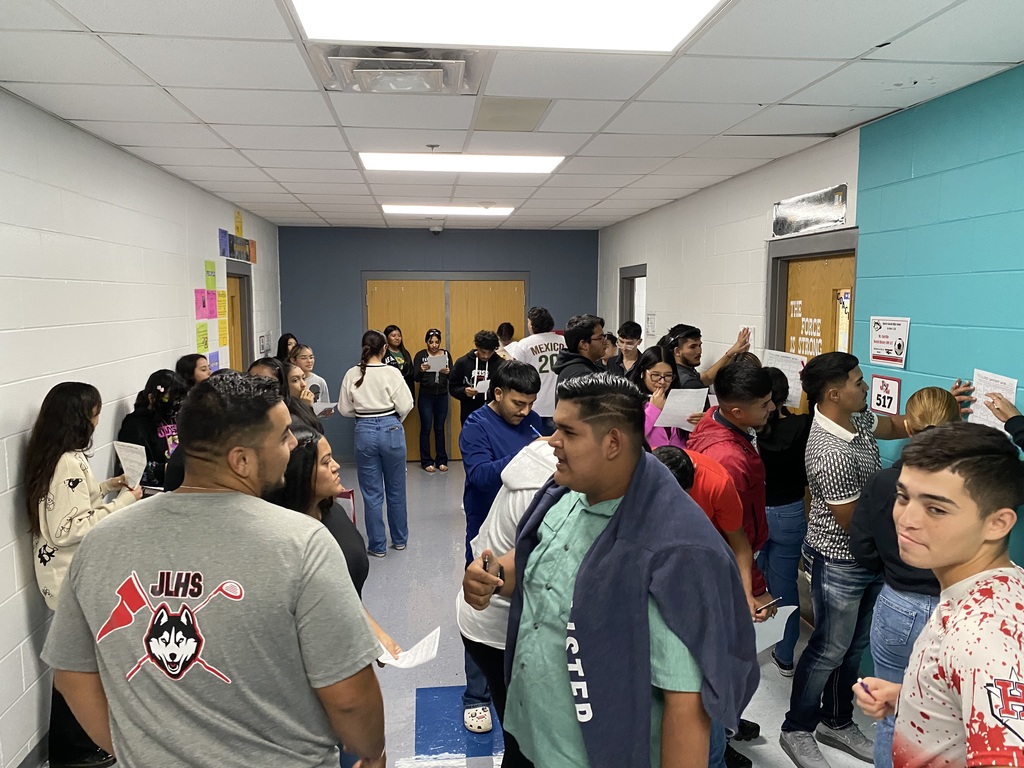 🌟📚 Exciting News! 🎉🏫 Texas Education Agency has just released the *2022-2023 Financial Integrity Ratings!🌟 La Joya ISD has nailed it once again with an A rating! 🌟👏📈 Huge kudos to the entire business team for their amazing accountability and fiscal responsibility with public funds, ensuring maximum allocation for top-notch instruction and boosting student outcomes! 📚👩‍🏫 Let's keep up the fantastic work, team! 🙌🌟 Region One Education Service Center #ljisdstudentfocuseddatadrivenresultsoriented📖🎓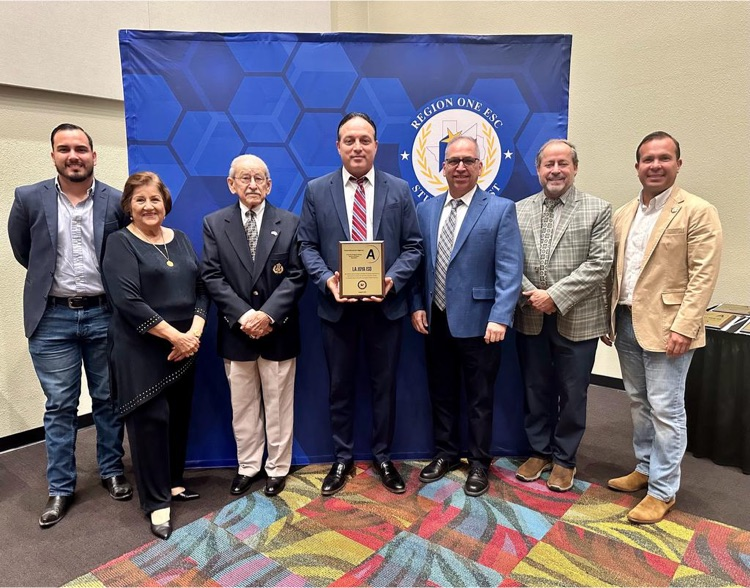 🏈📣 Get ready for football season! Check out the upcoming game schedules. Let's unite as a community to support our talented student-athletes and create unforgettable moments on the field. GO PACK!! 🎉🏟️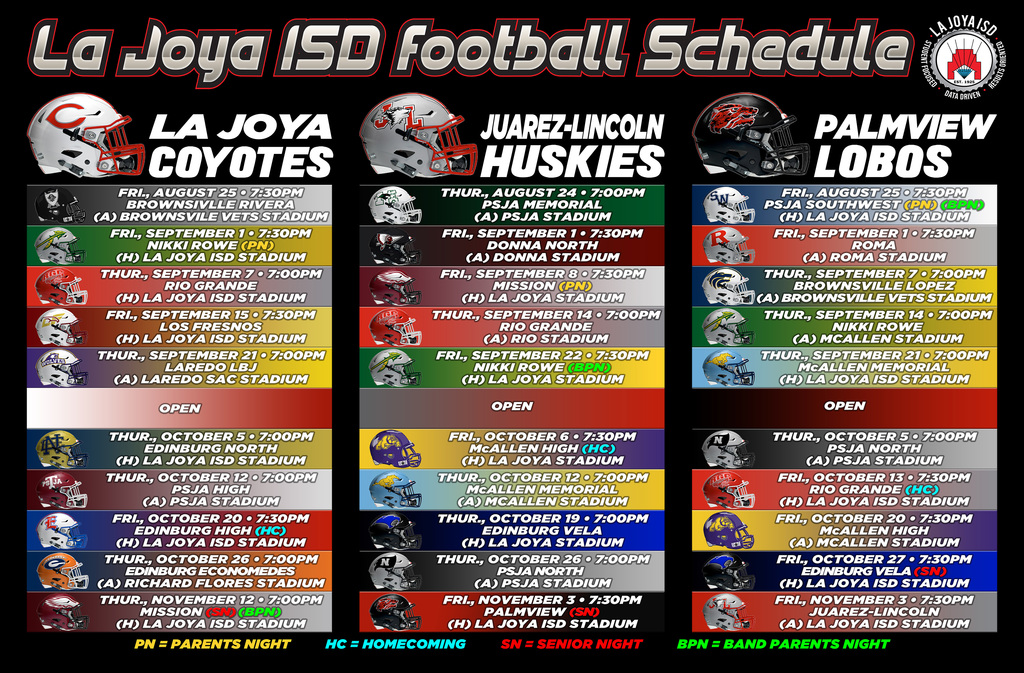 Congratulations to Elly-Marie Saenz. She will be representing Juarez-Lincoln FFA at the 2024 Rio Grande Valley Livestock Show Museum Junior Leadership Program. Way to show what Huskies are made of!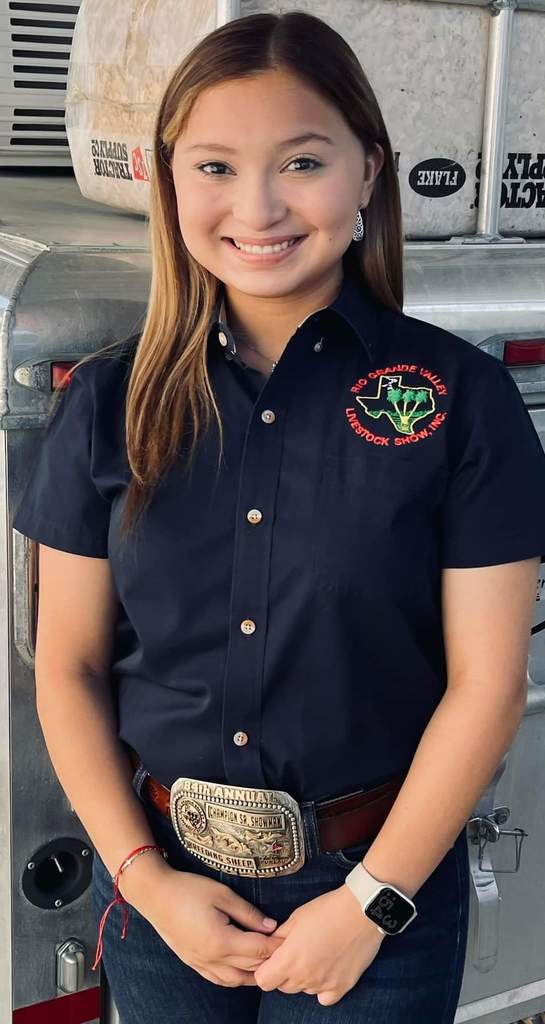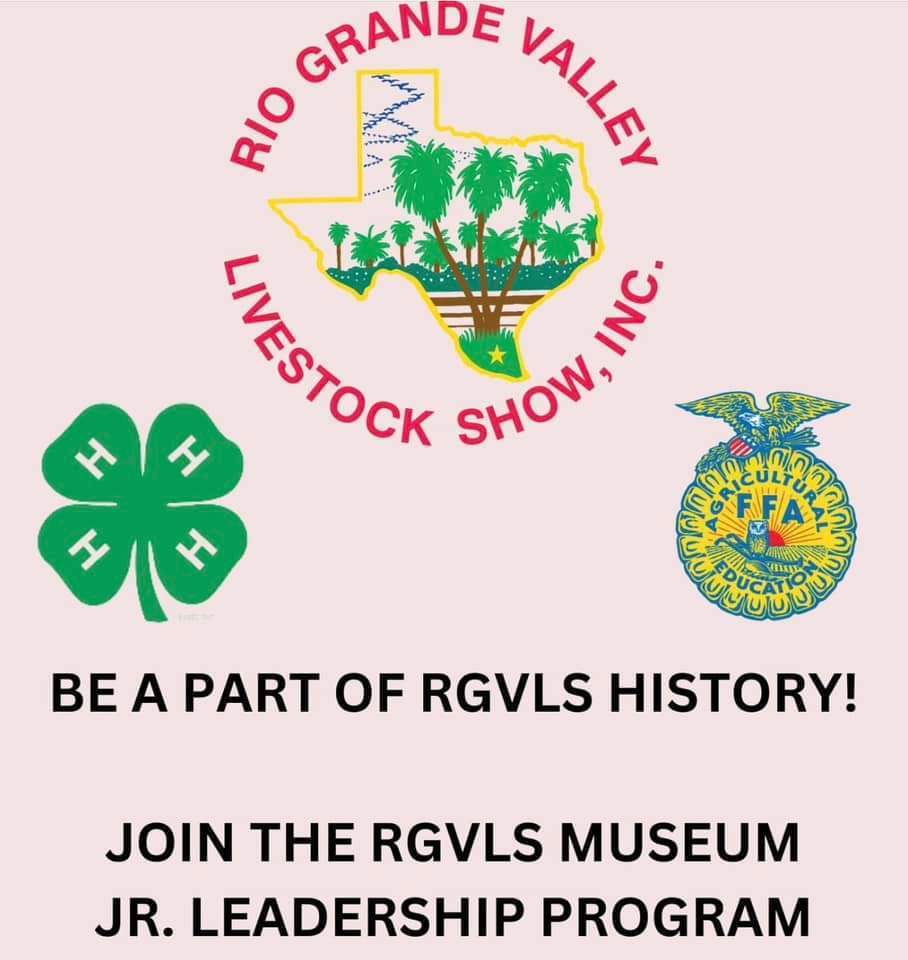 🚌📚 Welcome to the first day of school!🥳🎒 We might experience slight delays in the school bus schedule. We sincerely appreciate your understanding and patience. Let's embark on a fantastic school year together! 📚✨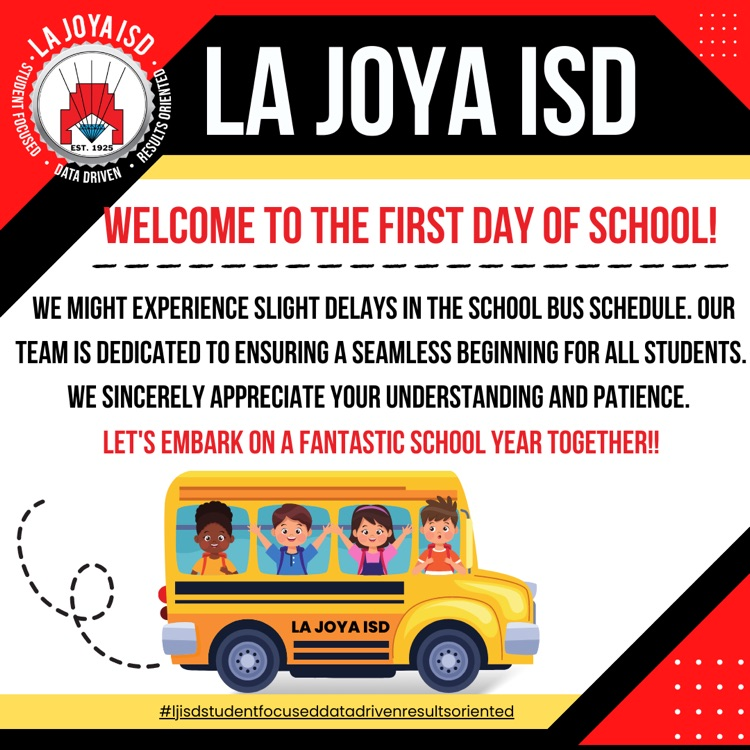 🎒📅 Starting and Ending Times for the 23-24 school year ⏰ 🛎️. Get set for an awesome school year ahead! 📚🚌 See you tomorrow!! 🎉🐾