**Update** 🏈🎉 Get ready for an EPIC Homecoming Week! 🎉🏈 📢 Calling all Juarez-Lincoln H.S. students, alumni, and friends! Our Homecoming is just around the corner, and we've got some AWESOME daily themes lined up for you. It's time to show your school spirit and make this the BEST Homecoming yet! 📅 Here are the daily themes: 🌟 Monday: Neon Day 🟩Tuesday: Camo Day 🌺Wednesday: Hawaiian Day 🦄 Thursday: Barbie Day 🐾 Friday: Spirit Day Dress up, get creative, and let's turn JLHS into a sea of color, excitement, and unity! 🤩 Don't forget to tag us in your photos and use the hashtag #HomecomingAtJLHS to share your Homecoming spirit with the world! 📸 Get ready to make memories, reconnect with friends, and celebrate the pride we all share for our beloved school! 🎓🎉 Let's do this! ❤️🤍 #Homecoming2023 #SchoolSpirit #CelebrateWithUs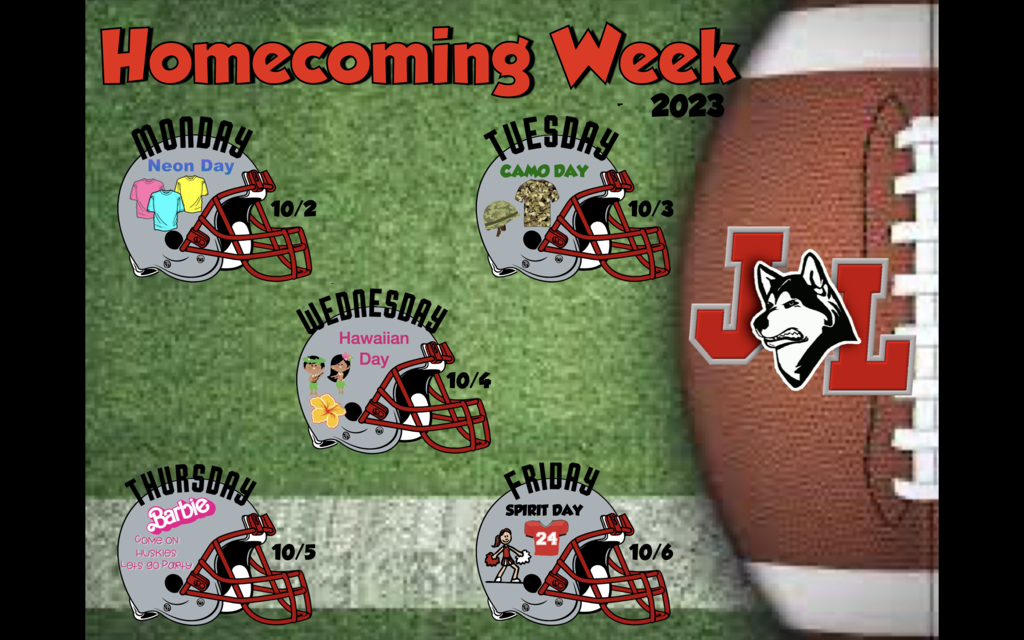 🎀 La Joya ISD is hosting its Breast Cancer Awareness Walk on October 7, 2023, at the LJISD Pack Stadium. 🏟️ Let's unite to raise awareness and support those affected. 🌸 This year, we're adding a special touch with a Barbie Theme! 💖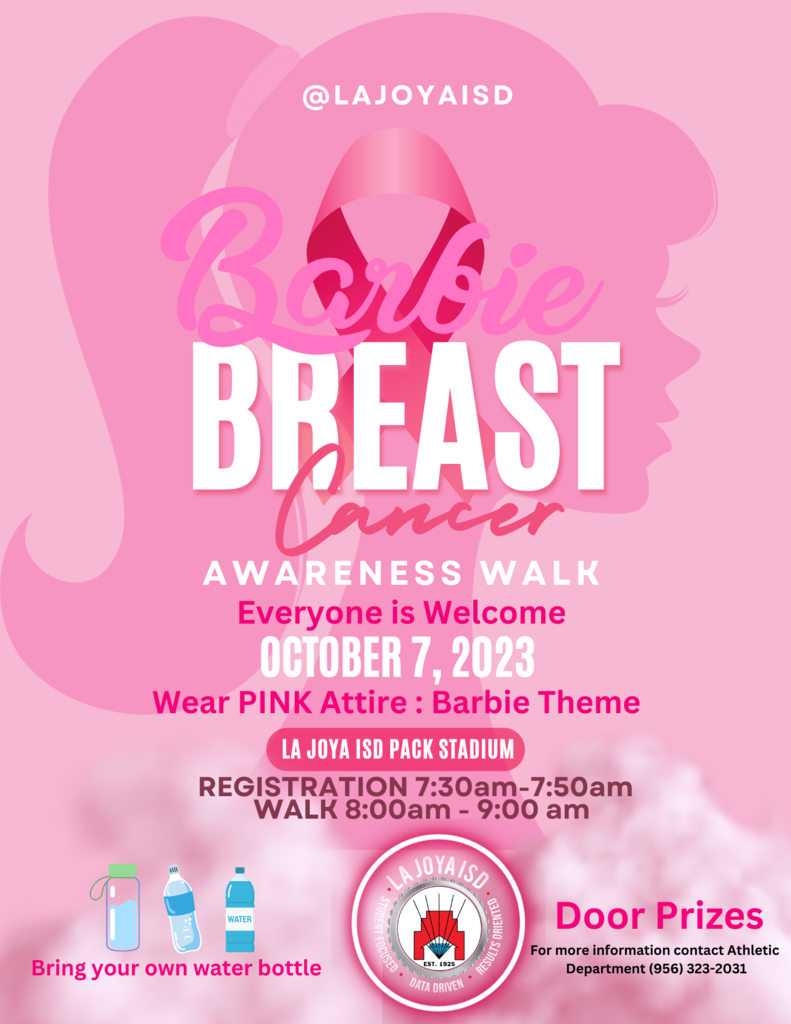 🎉🎉 It's National Teacher's Assistant Day!🌟 Thank you to our La Joya ISD Teacher's Assistants who support our students and teachers every day. We appreciate all you do! 👨‍🏫 📚🍎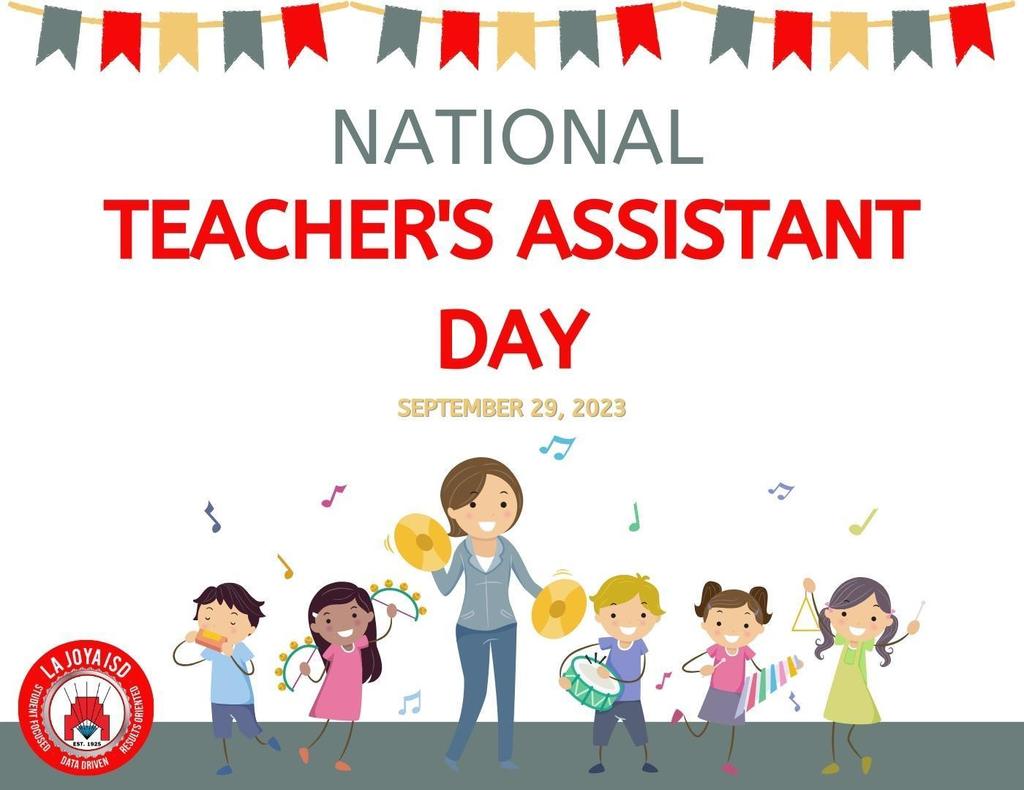 SENIOR SUNRISE Class of 2024 Seniors will be kicking the year off together at our annual Senior Sunrise event on September 29th at 6:30 AM at the JLHS football field. Bring your blankets and something memorable.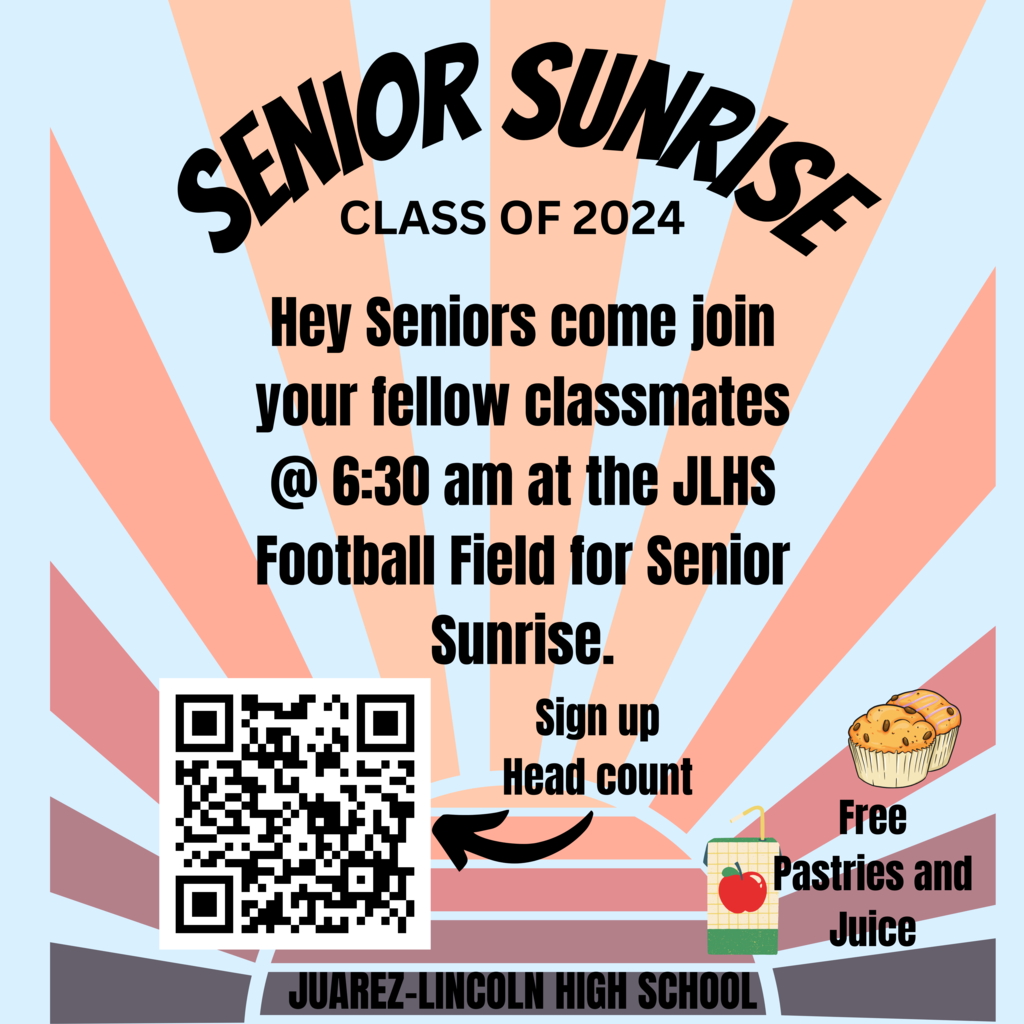 Junta de padres de LJISD donde se hablara del tema sobre las oportunidades en la preparatoria: Estudiantes de LJISD tomando clases universitarias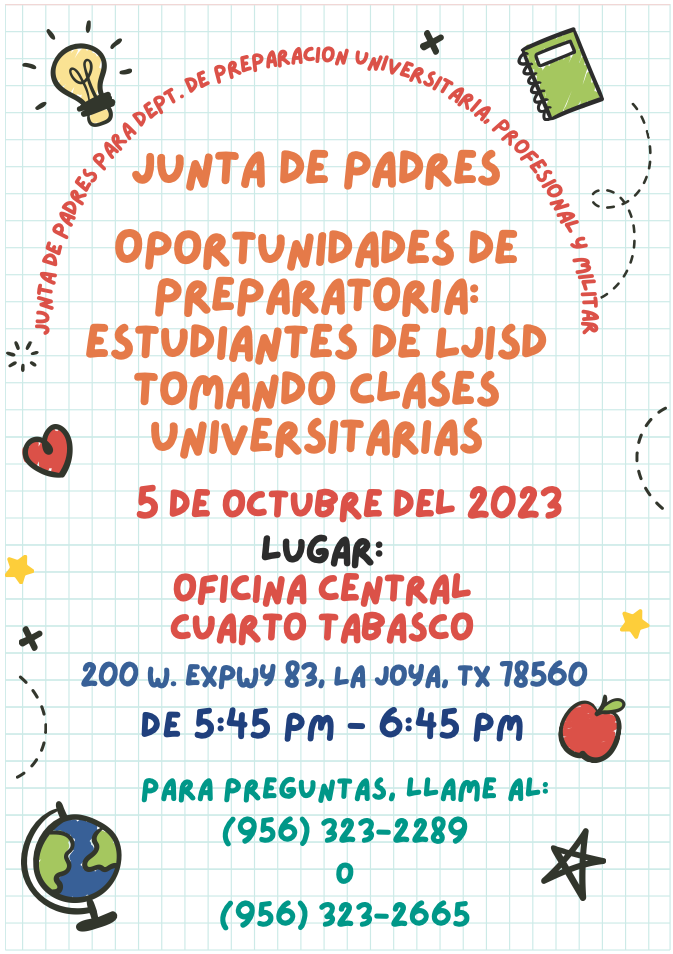 PARENT MEETING FOR COLLEGE, CAREER & MILITARY READINESS DEPARTMENT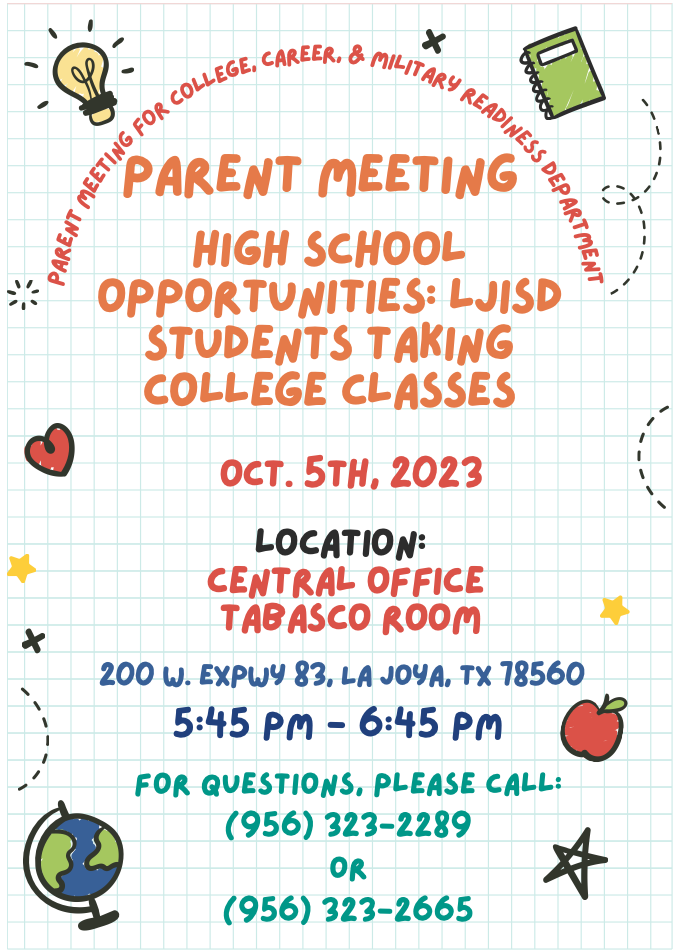 Congratulations to Roselyn P. for finishing 10th in the high school division at the Texas Women's Chess Championship hosted by UTRGV. ♟️ Way to represent JLHS and show them what Huskies can do!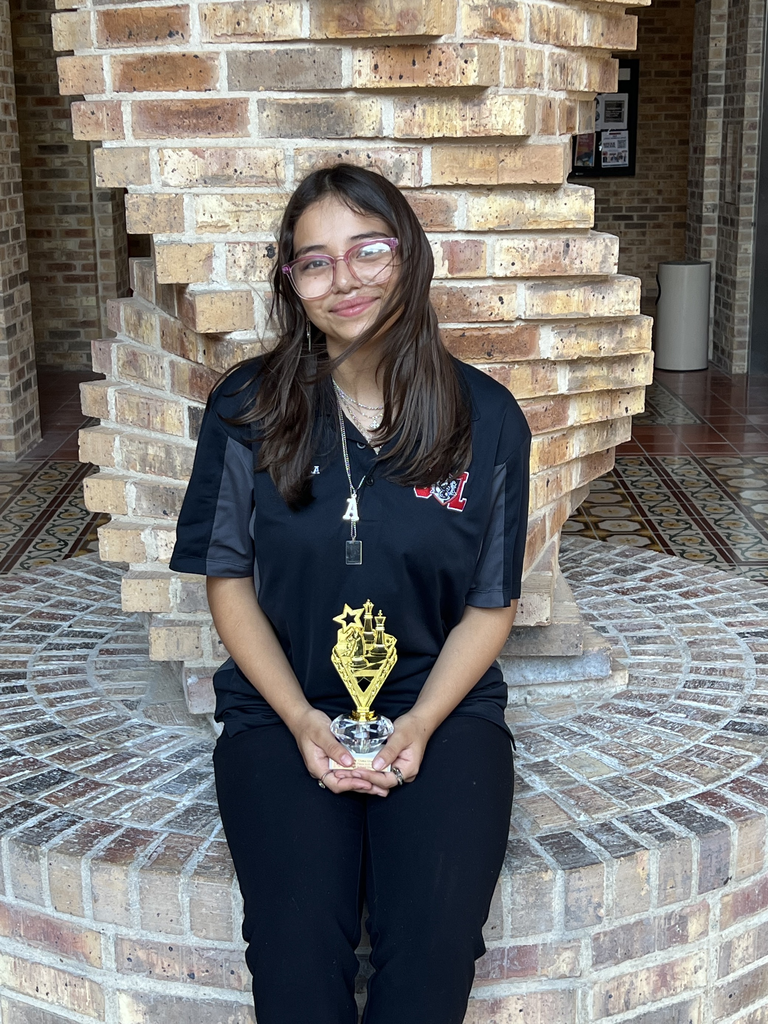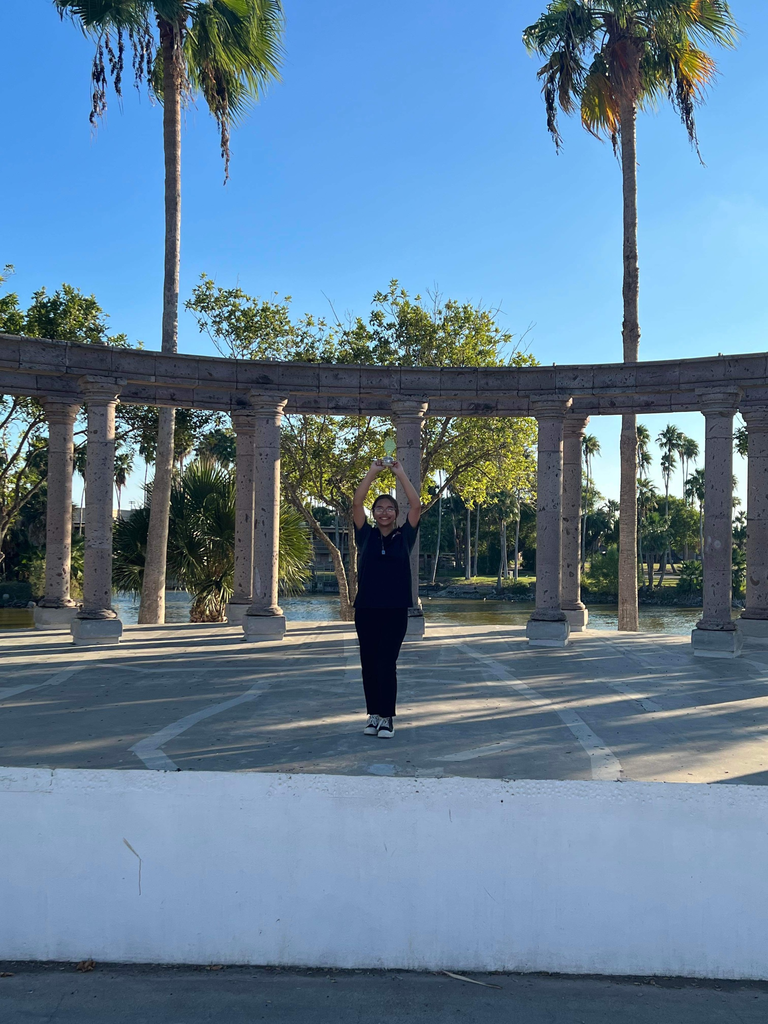 "🍂🎃 A big THANK YOU to our incredible Physical Plant, Print Shop and Admissions & Records staff for bringing the fall and Halloween spirit to our La Joya ISD Central Office Administration Building with the fantastic pumpkin installation! Your dedication and creativity brighten our workspace. #ljisdstudentfocuseddatadrivenresultsoriented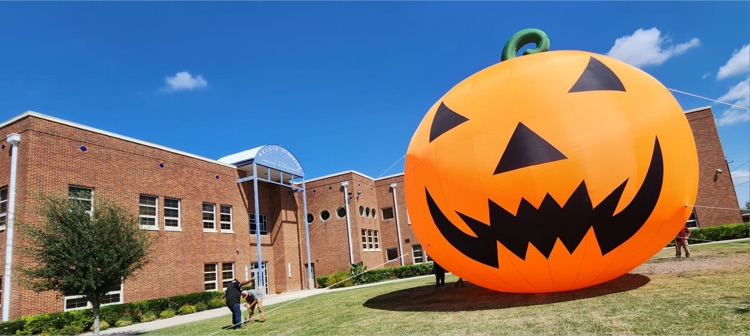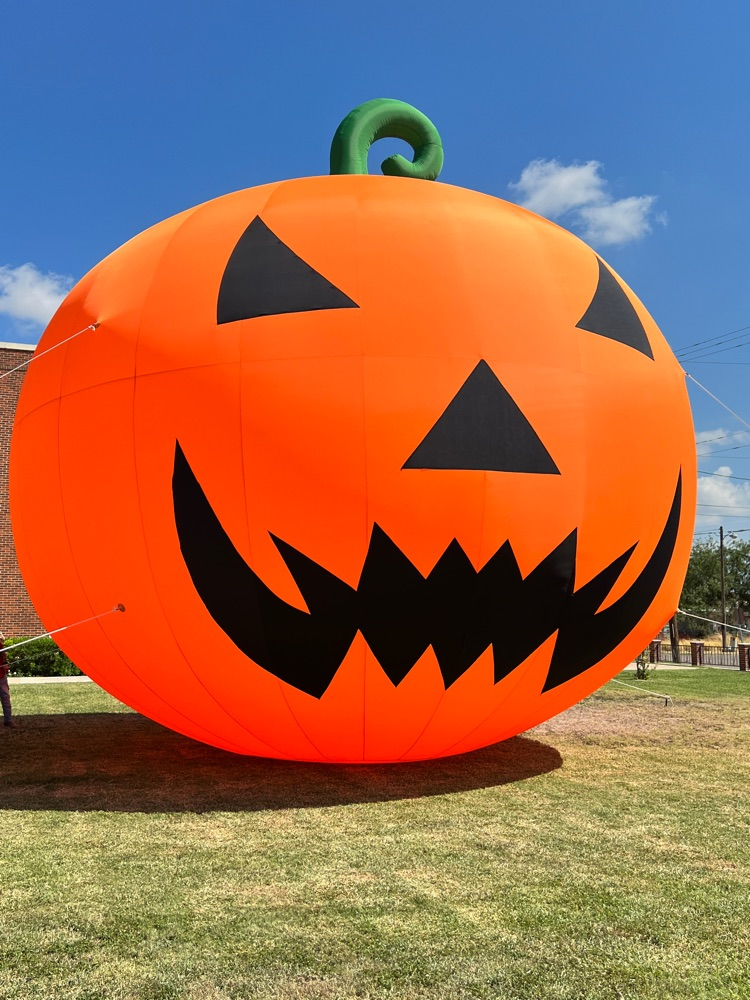 ⏰ Friendly Reminder! NO CLASSES on Friday, September 22, 2023. We will be having a teacher in-service day. Classes will resume on Monday, September 25, 2023. ⏰ Recordatorio a nuestros padres: NO habrá clases el viernes, 22 de septiembre de 2023. Tendremos un día de servicio para maestros. Las clases se reanudarán el lunes 25 de septiembre de 2023. #ljisdstudentfocuseddatadrivenresultsoriented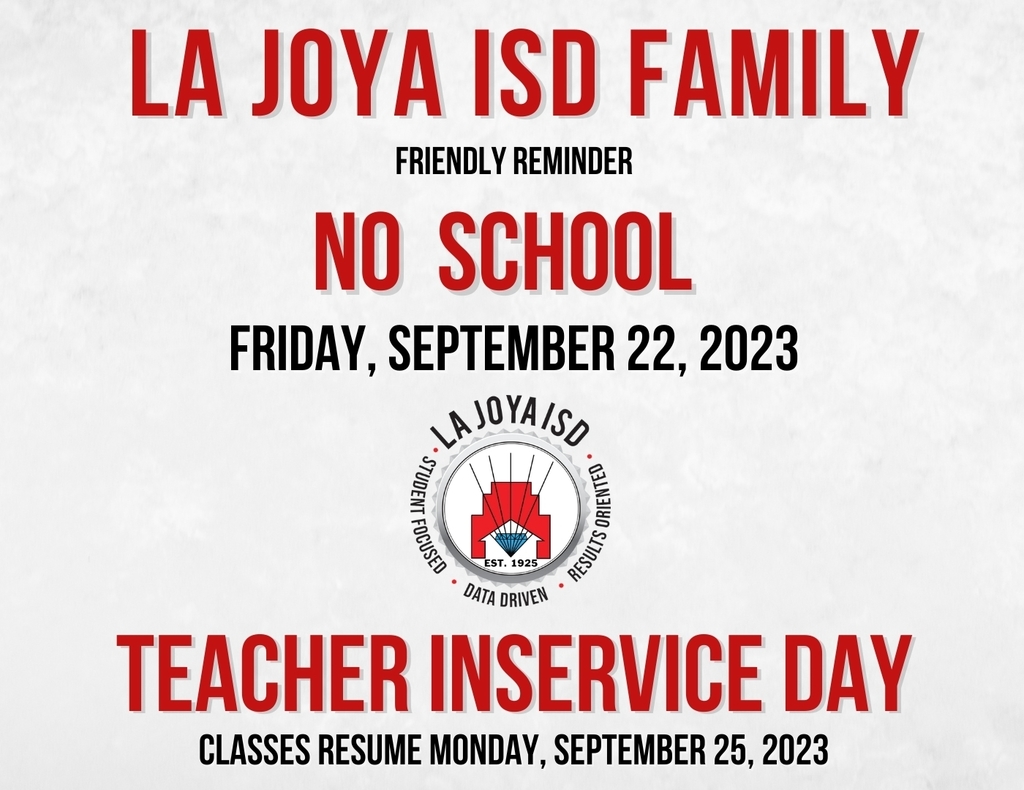 🌟 Exciting Times at La Joya ISD! 🌟 Today, La Joya ISD held its first meeting of the year with our amazing Parent Round Table members, joined by our Superintendent and leadership team. 🤝💼 It was an inspiring session filled with meaningful discussions, collaborative ideas, and a shared commitment to providing the best possible education for our students. 📚🎓 We are incredibly grateful for the valuable insights and support of our Parent Round Table members. Together, we'll continue to shape the future of education in our community! 💪🏫 #ljisdstudentfocuseddatadrivenresultsoriented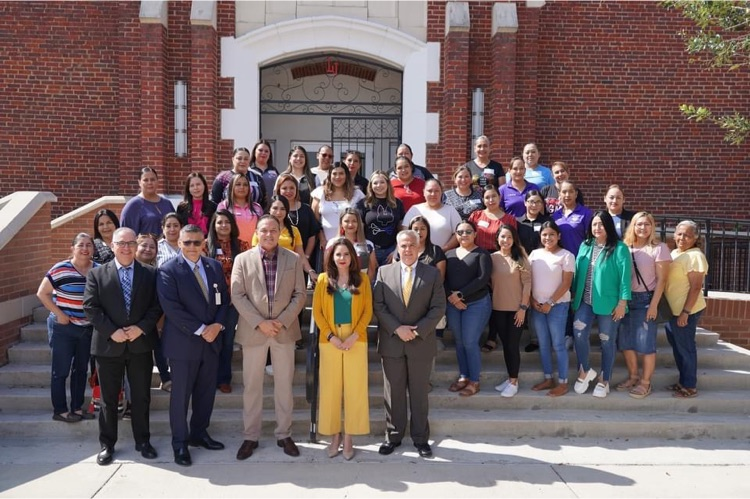 Exciting News! 🌟 Today, La Joya ISD had its very first District Ambassadors' Meetings Round Table with our Superintendent and Area Superintendents! 📚🗣️ It was an amazing opportunity for students to share their ideas, thoughts, and perspectives with our dedicated leaders. Together, we're shaping a brighter future for our school community. Stay tuned for more student-led initiatives! 👏🎓 #ljisdstudentfocuseddatadrivenresultsoriented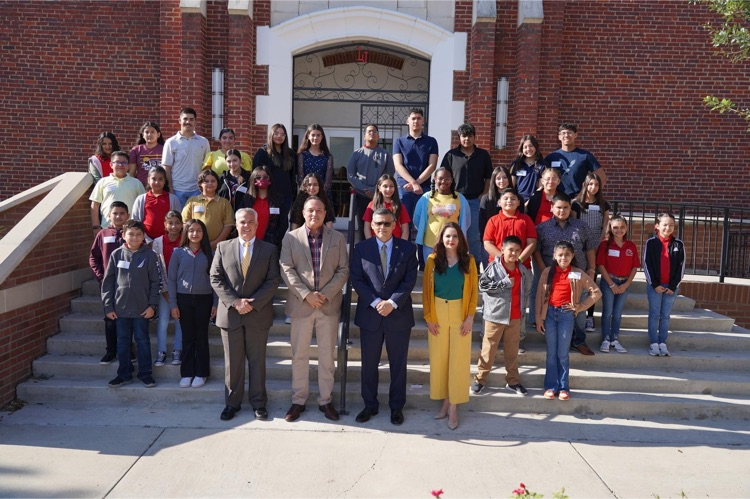 Juarez-Lincoln High School won a classroom set of books from the 2023 Latinx Kidlit Book Festival! We won a classroom set of the anthology Our Shadows Have Claws. Thank you @latinxkidlitbf! #jlhsreads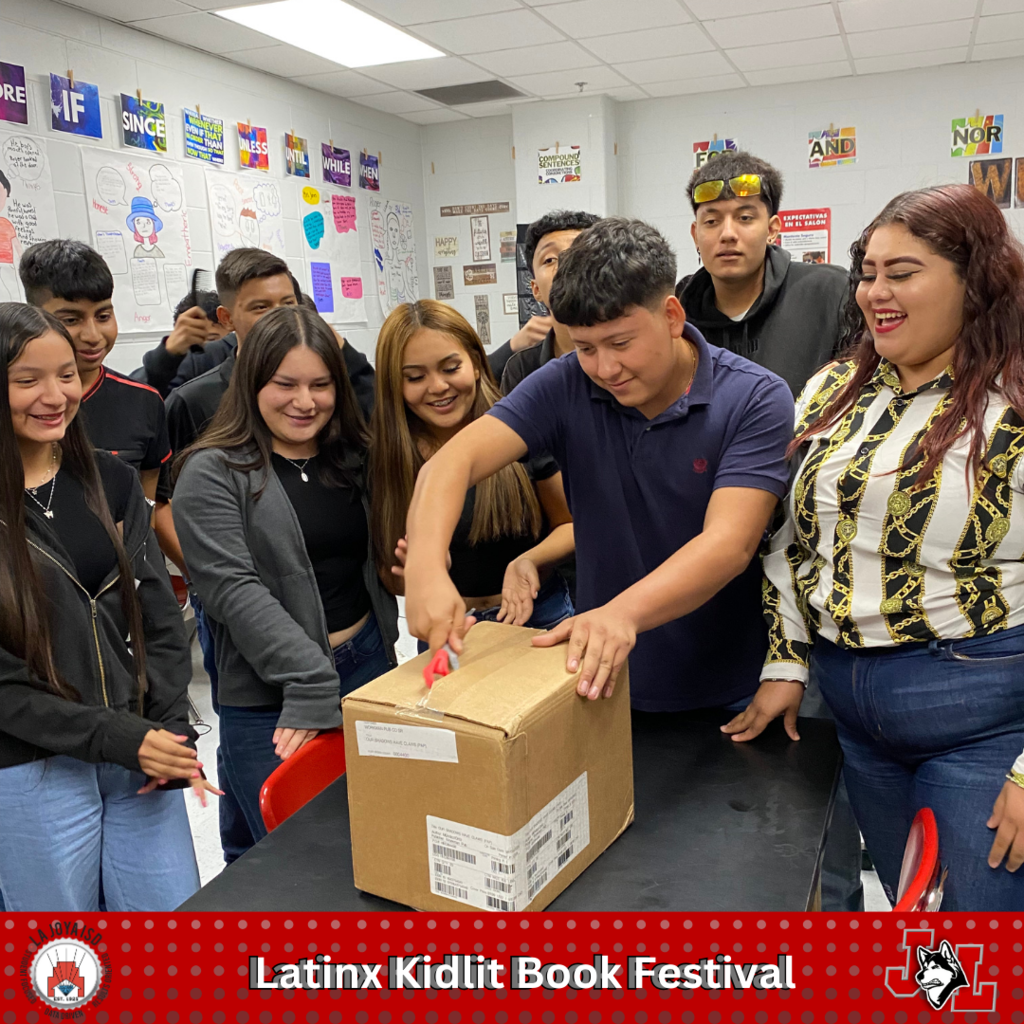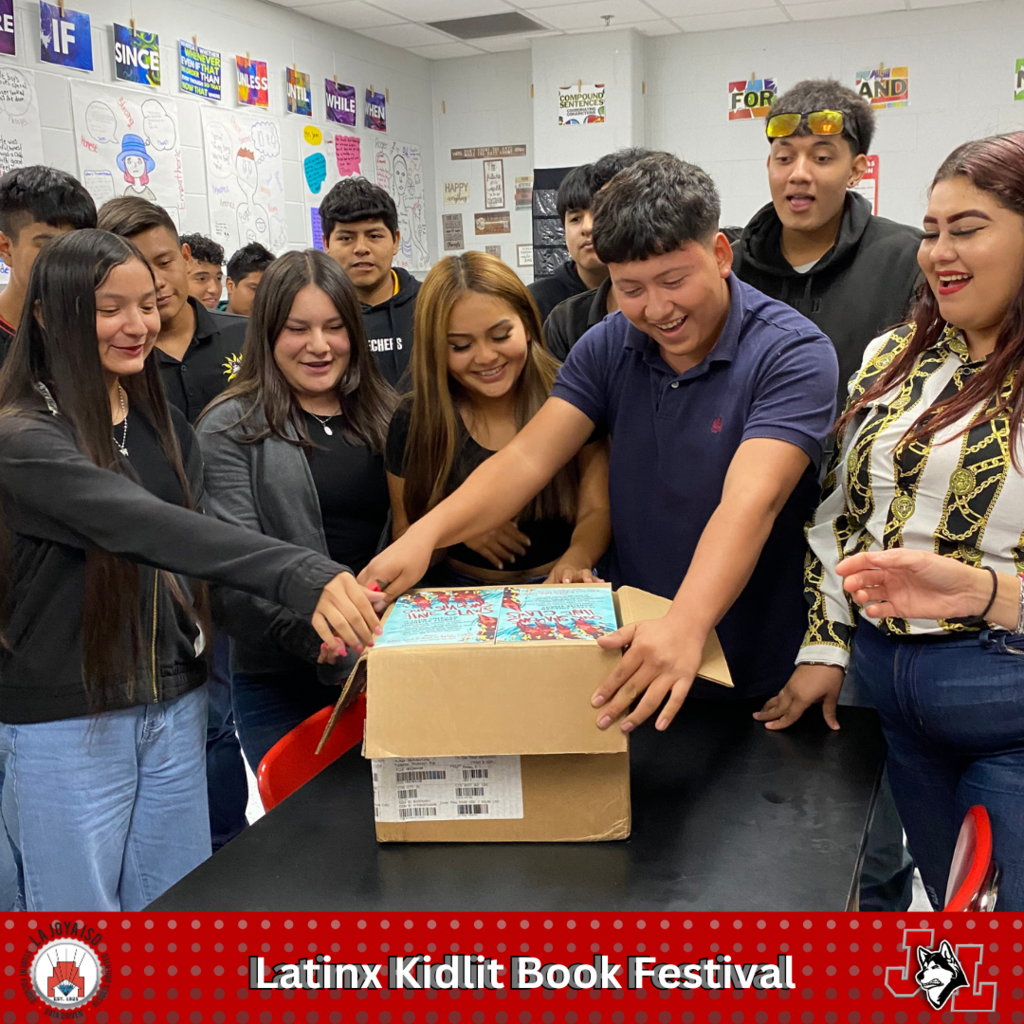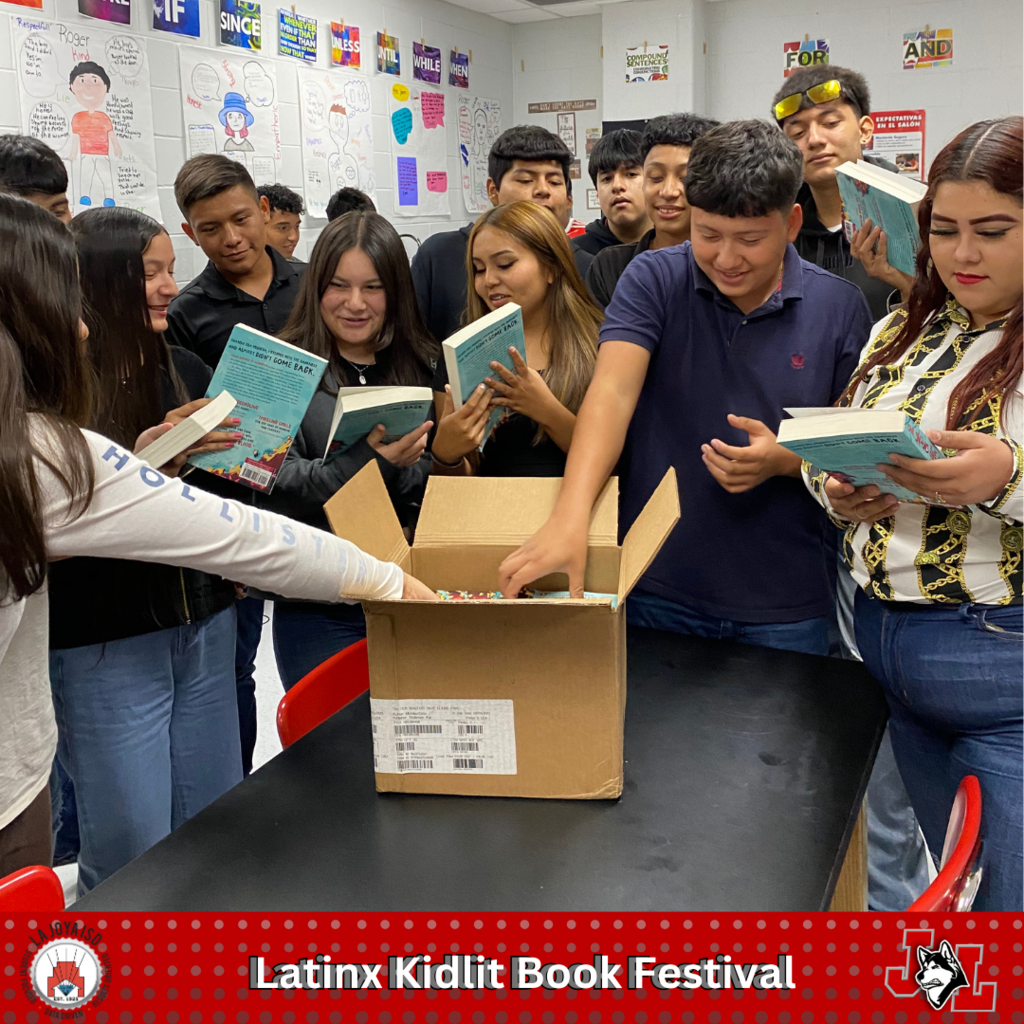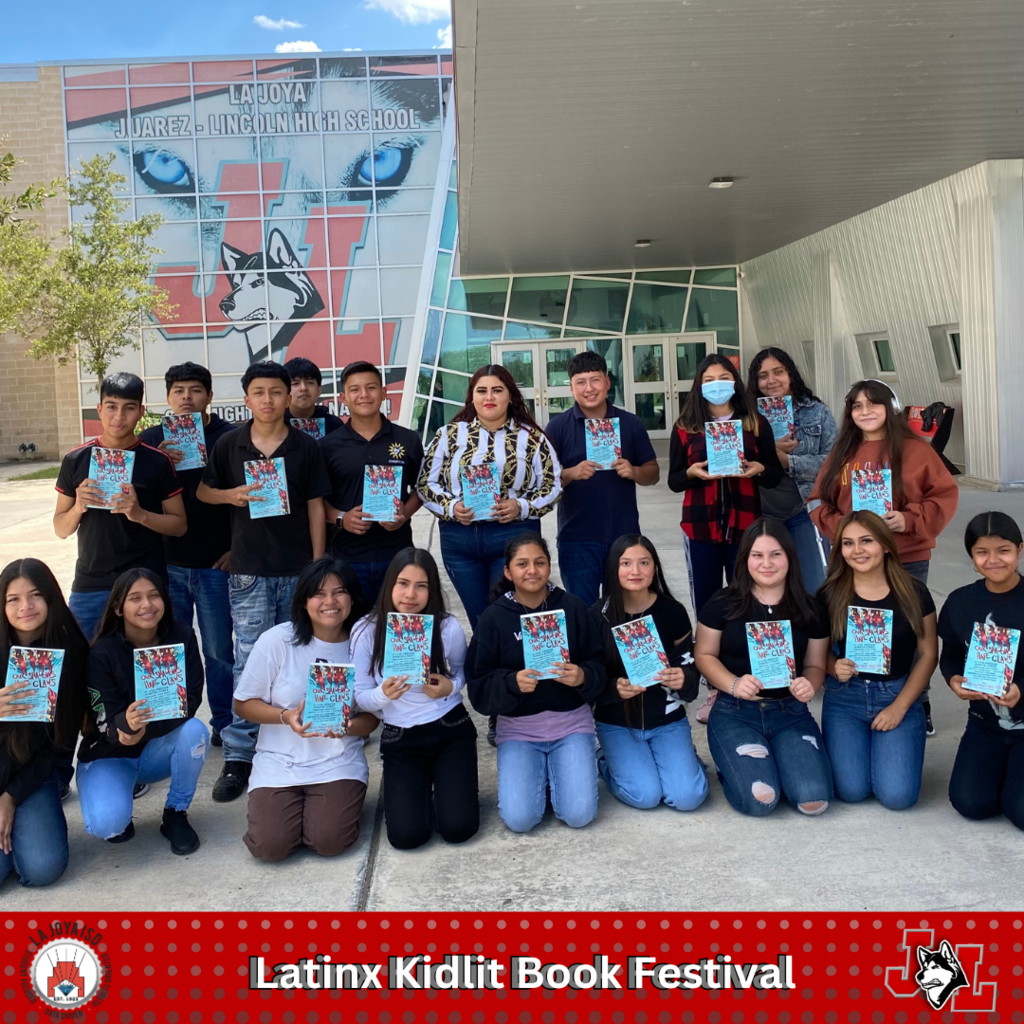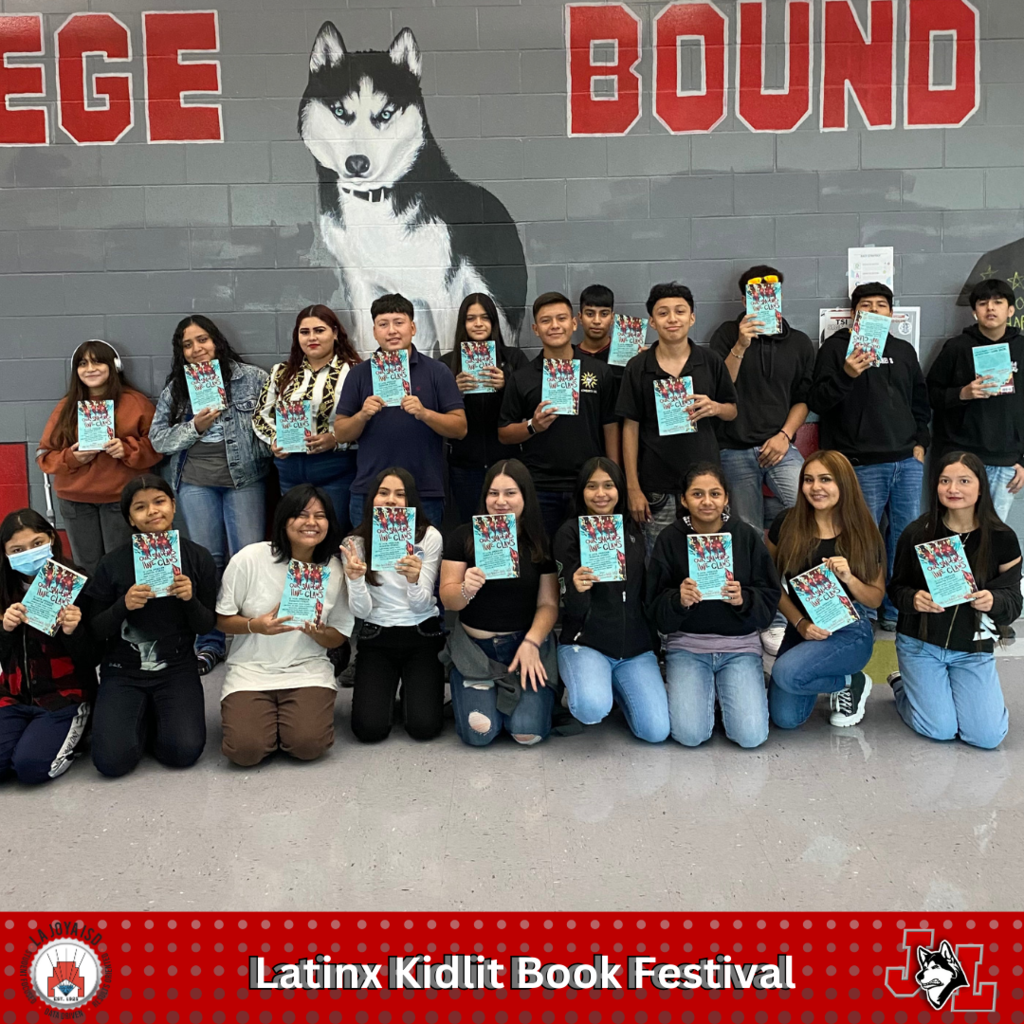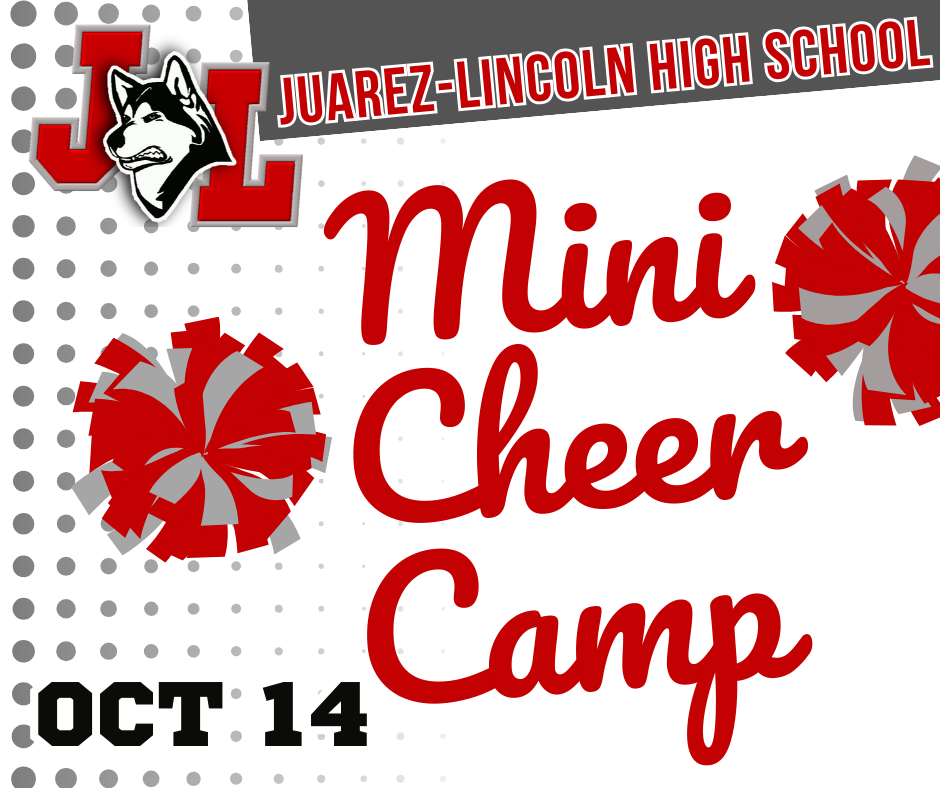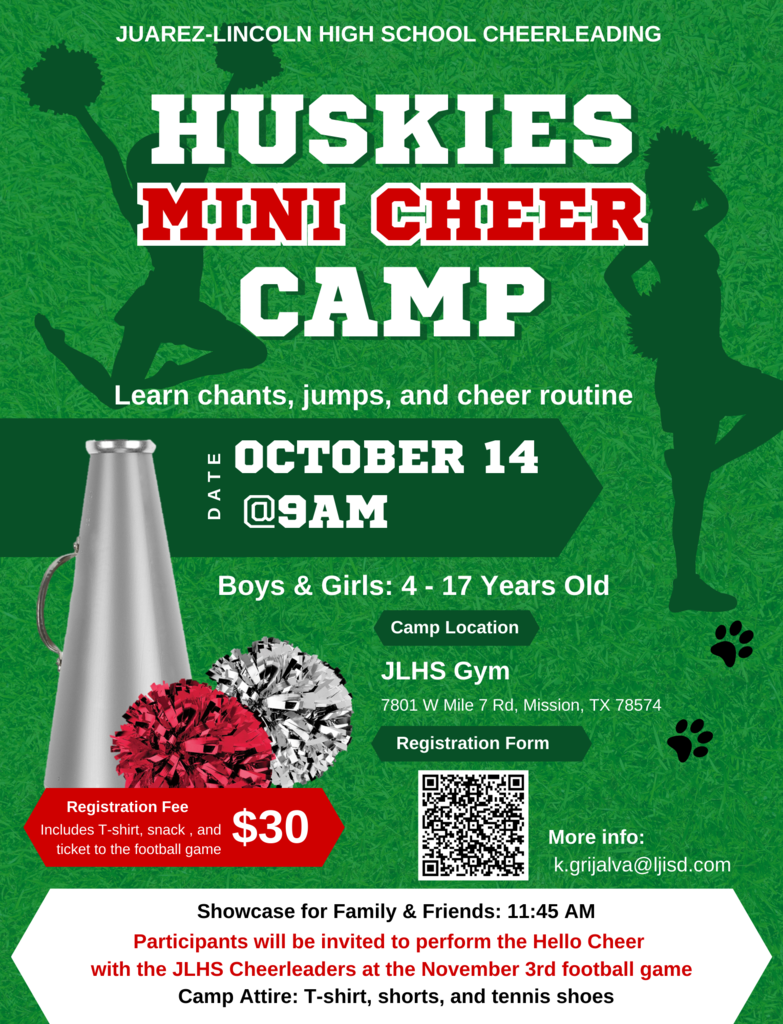 🎉👩‍🏫 A Fond Farewell to an Amazing Principal! 👨‍🏫🌟 As we bid adieu to our incredible Principal Mr. Estrada, we can't help but feel a mix of emotions. We'll miss you dearly at Juarez-Lincoln H.S. Mr. Estrada has been the guiding light of our school community, inspiring students and educators alike with his unwavering dedication and passion for education. He has transformed our campus into a place of growth, kindness, and excellence. Join us in celebrating this remarkable leader's new adventure! 🎈✨ Let's leave a trail of emojis, well-wishes, and fond memories in the comments below to show Mr. Estrada our appreciation for all he has done for us. 🤗❤️ Cheers to new beginnings, Mr. Estrada! 🌟 We'll forever be grateful for your leadership. 🌠👋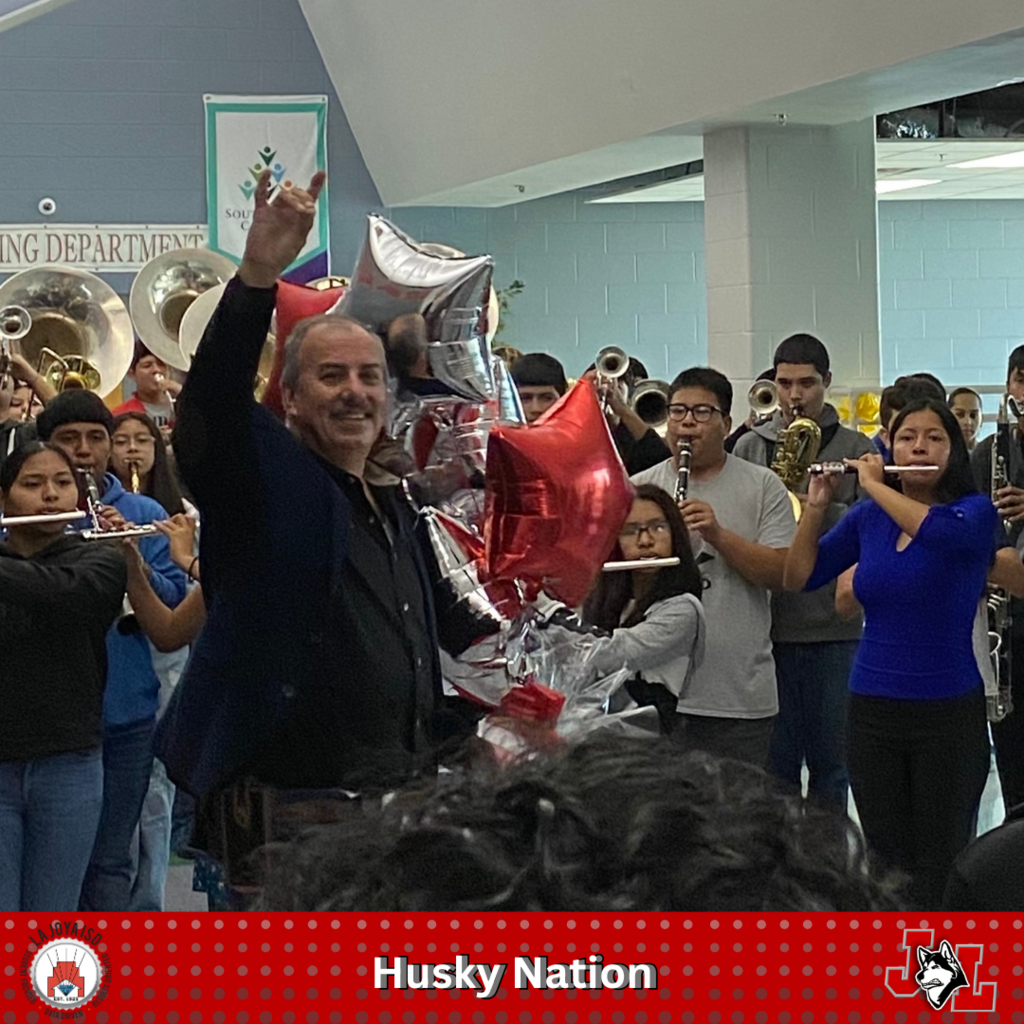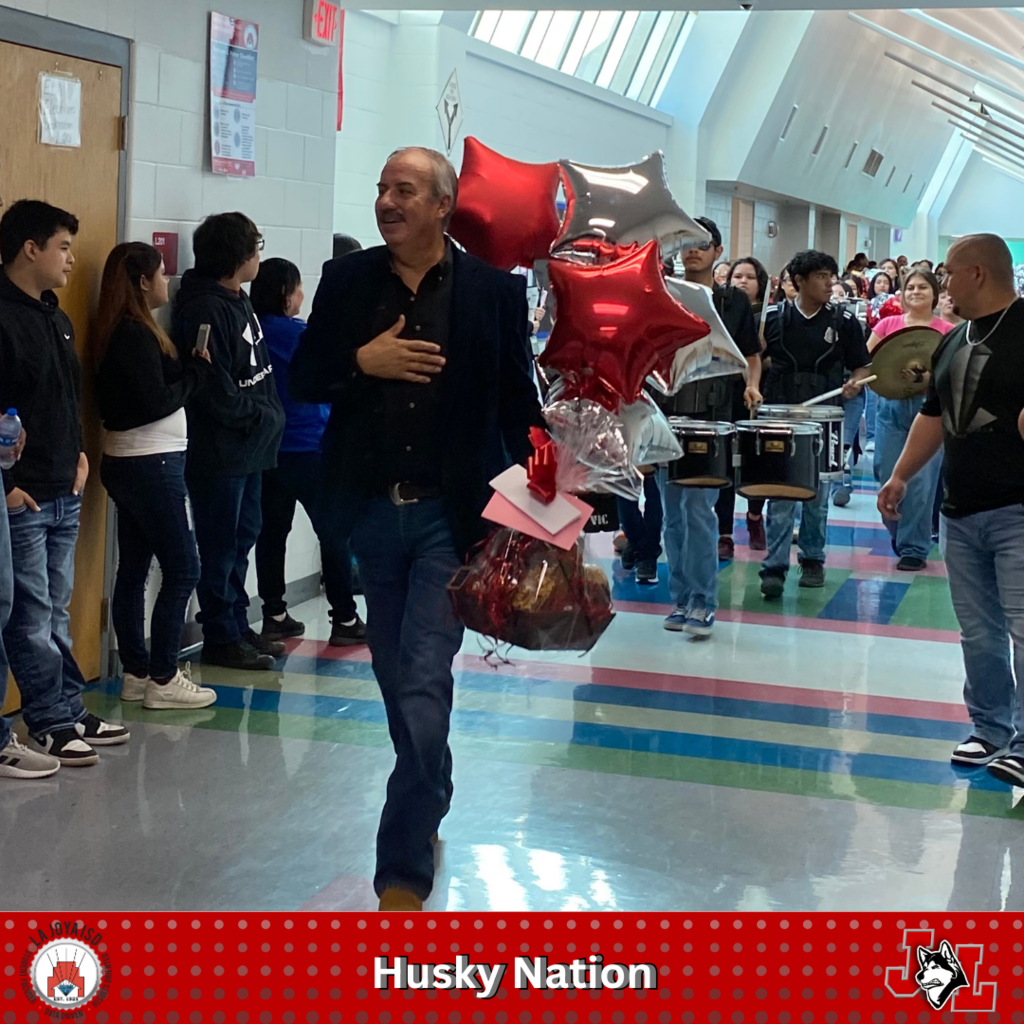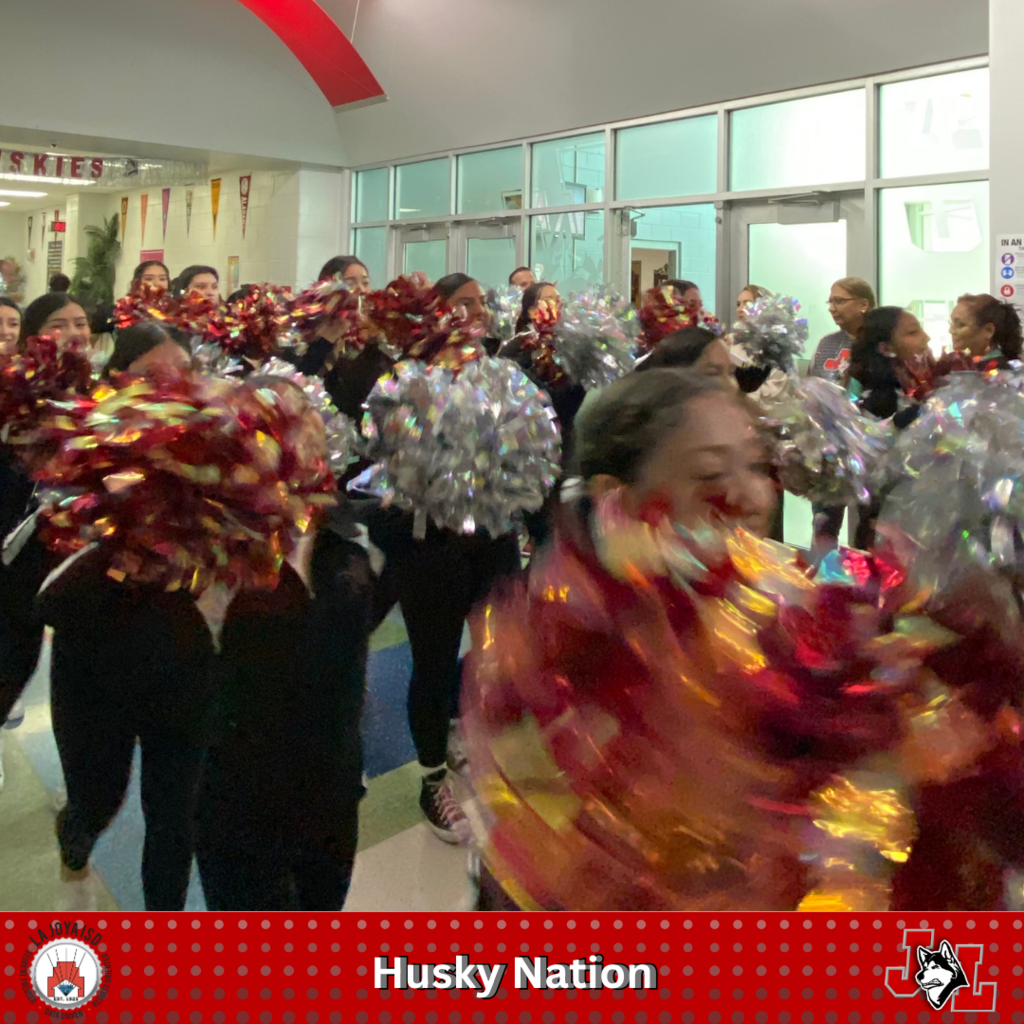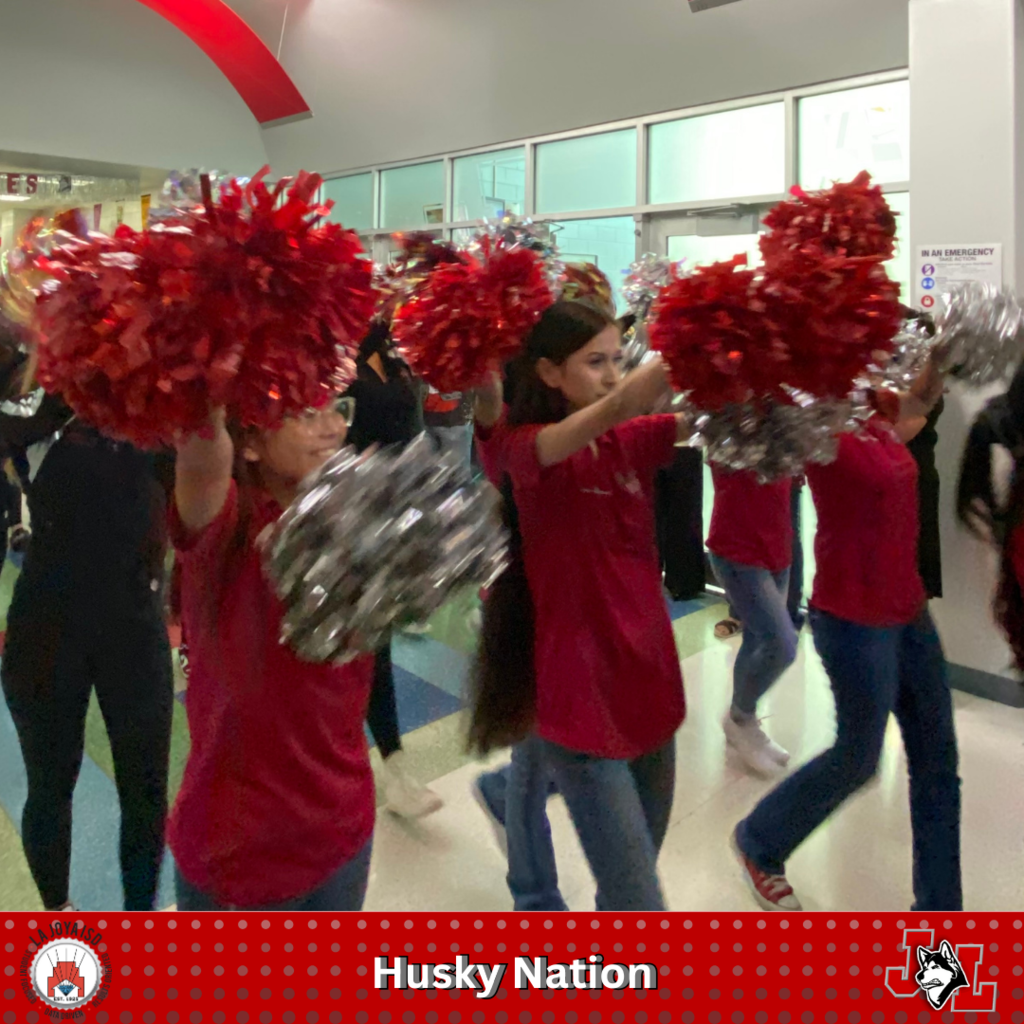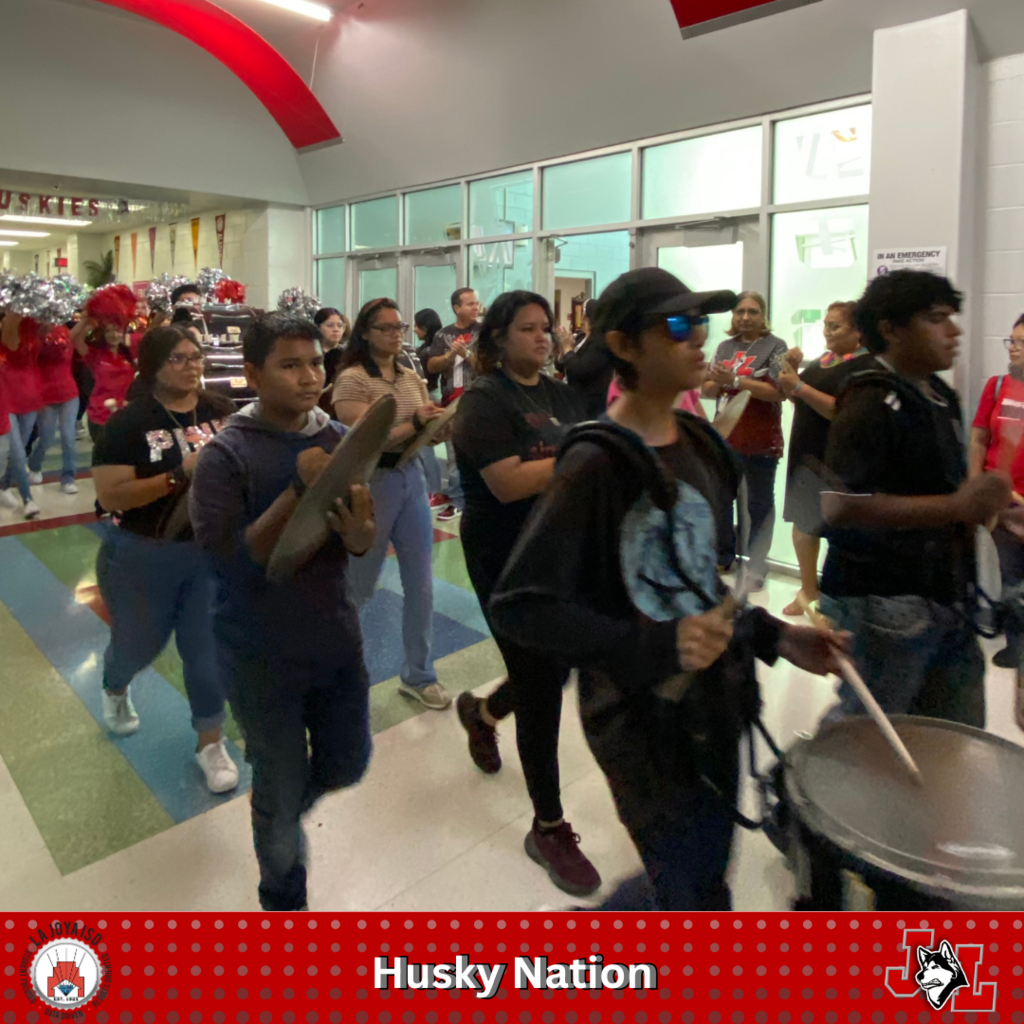 🎉🤝 Exciting News! 🤝🎉 Today is a day of celebration as we proudly announce that we were chosen by not one, but two incredible nonprofit organizations - In Cause and CB3! With the generous support of Hidalgo County District Attorney Terry Palacios, they have made it possible for our La Joya Juarez-Lincoln High School Football Team to receive brand new Under Armour cleats. 👟🏈 Representing In Cause was David Irizarry, while CB3 was represented by Steve Cruz. We were honored to have the presence of our Superintendent of Schools, Mr. Heriberto Gonzalez, and our Board President, Mr. Alejandro "Alex" Cantu, at this special event. 🙏 We are deeply appreciative and humbled by the kindness in choosing one of our school community for this incredible donation. 🙏 Thank you to everyone involved for making this possible! Let's lace up those new cleats and make our team proud! 💪👏 GOOOOOO HUSKIES!!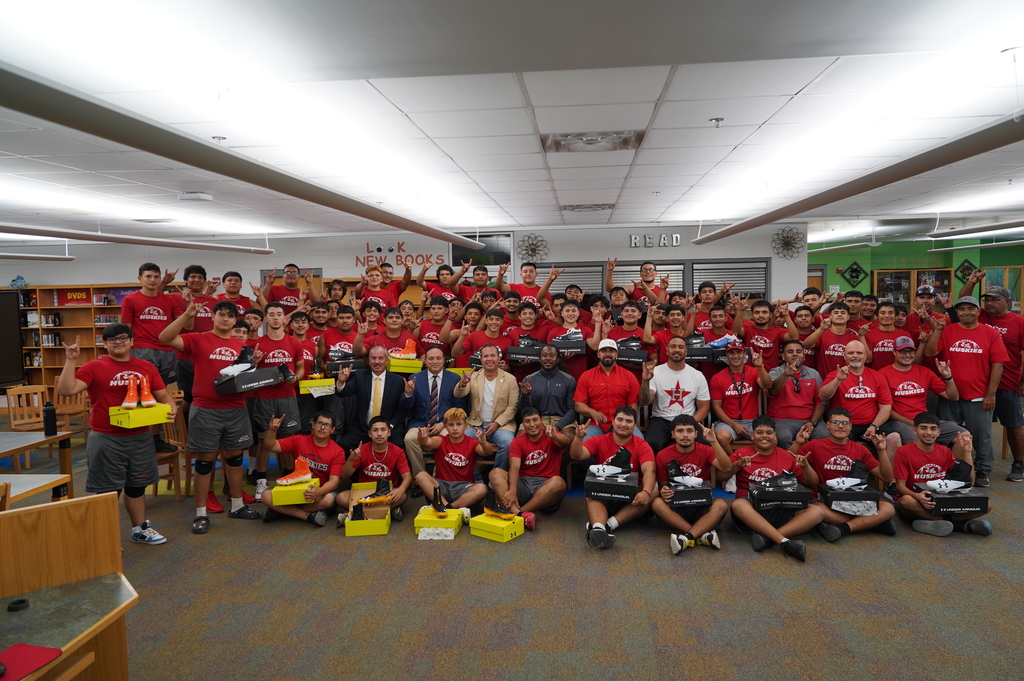 "Chefs Never Go Out of Style" Our Huskies Showcase their Favorite Famous Chefs on our Wall of Famous Chefs outside the classroom. Great Job Huskies 🐾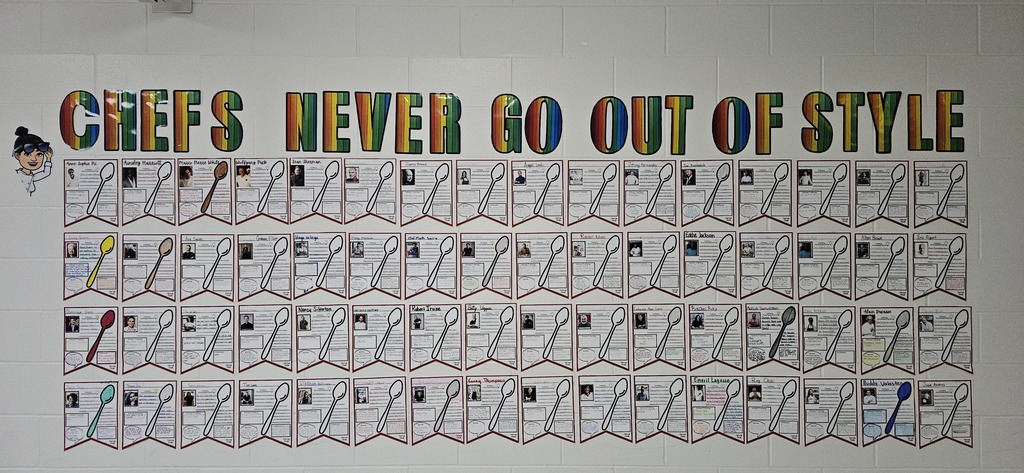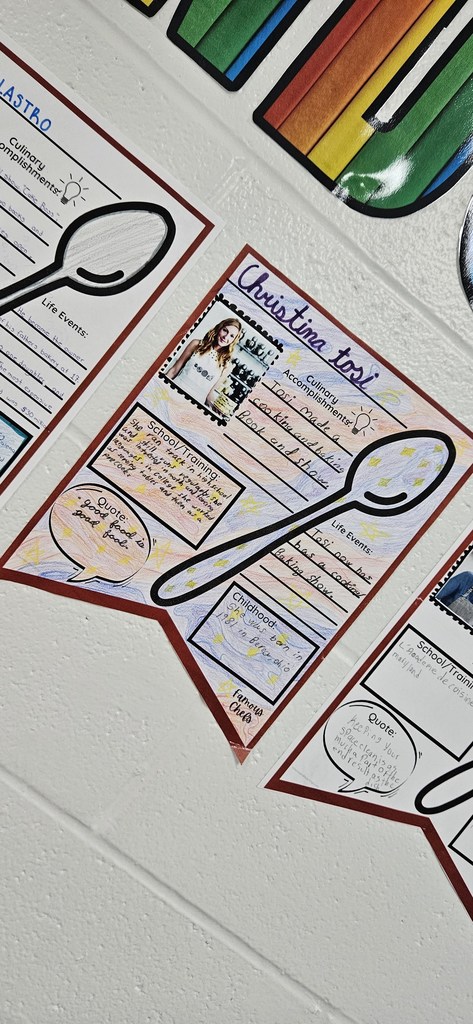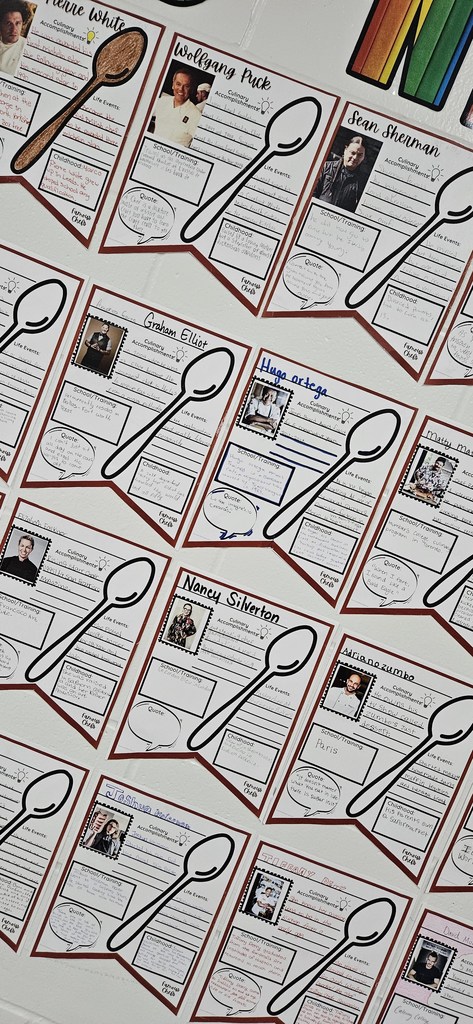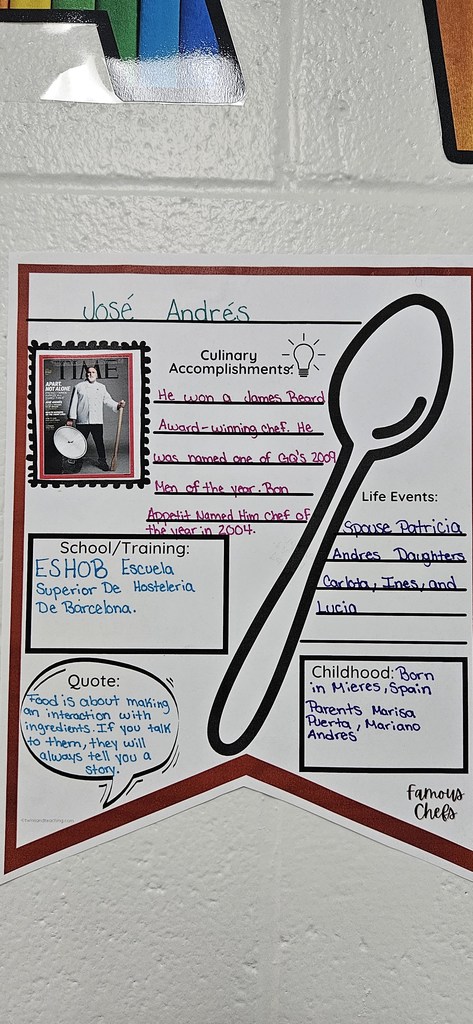 🏈 Get ready for an electrifying showdown under the Friday night lights! 🌟 Our Huskies are gearing up for an epic clash on the gridiron. 🙌 Join us at the La Joya Pack Stadium as we take on the Mission Eagles. 🎉 It's going to be a game you won't want to miss! 📣 #LaJoyaISD 📸🏆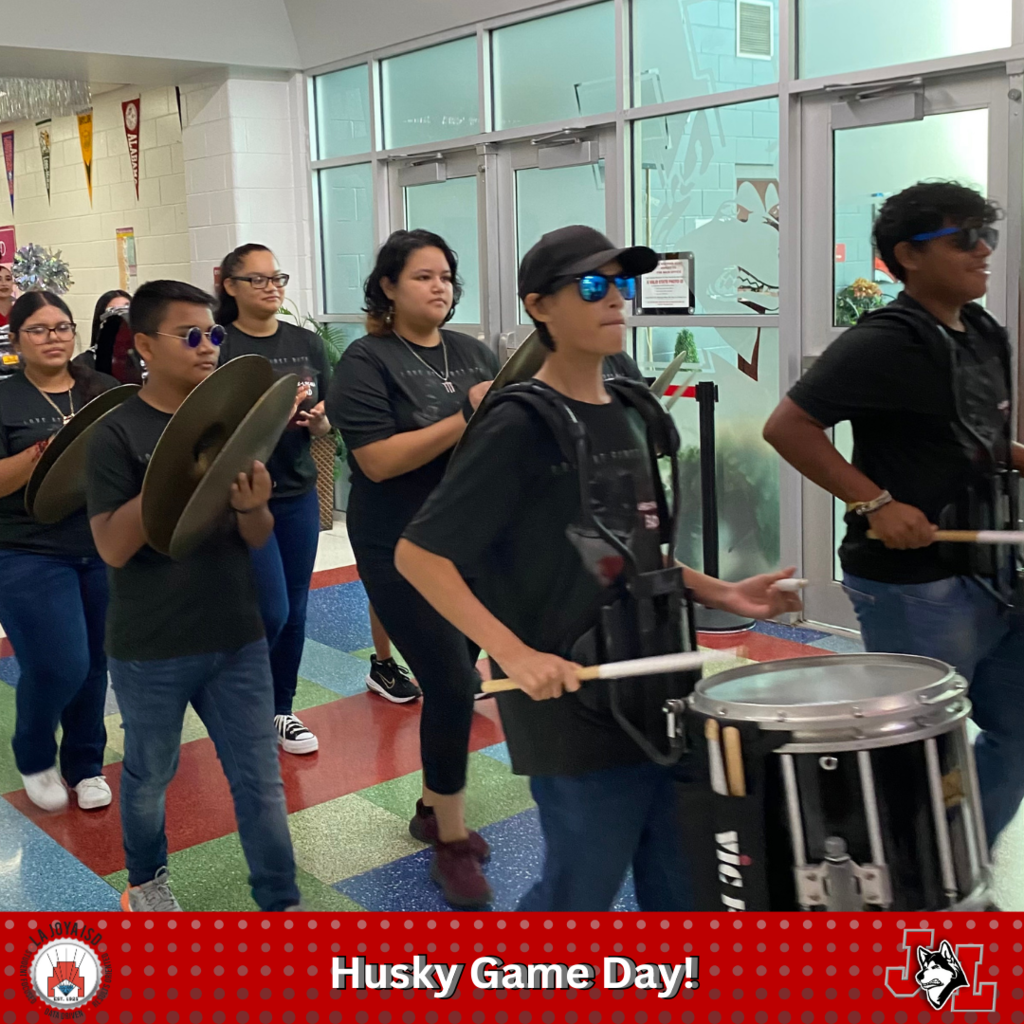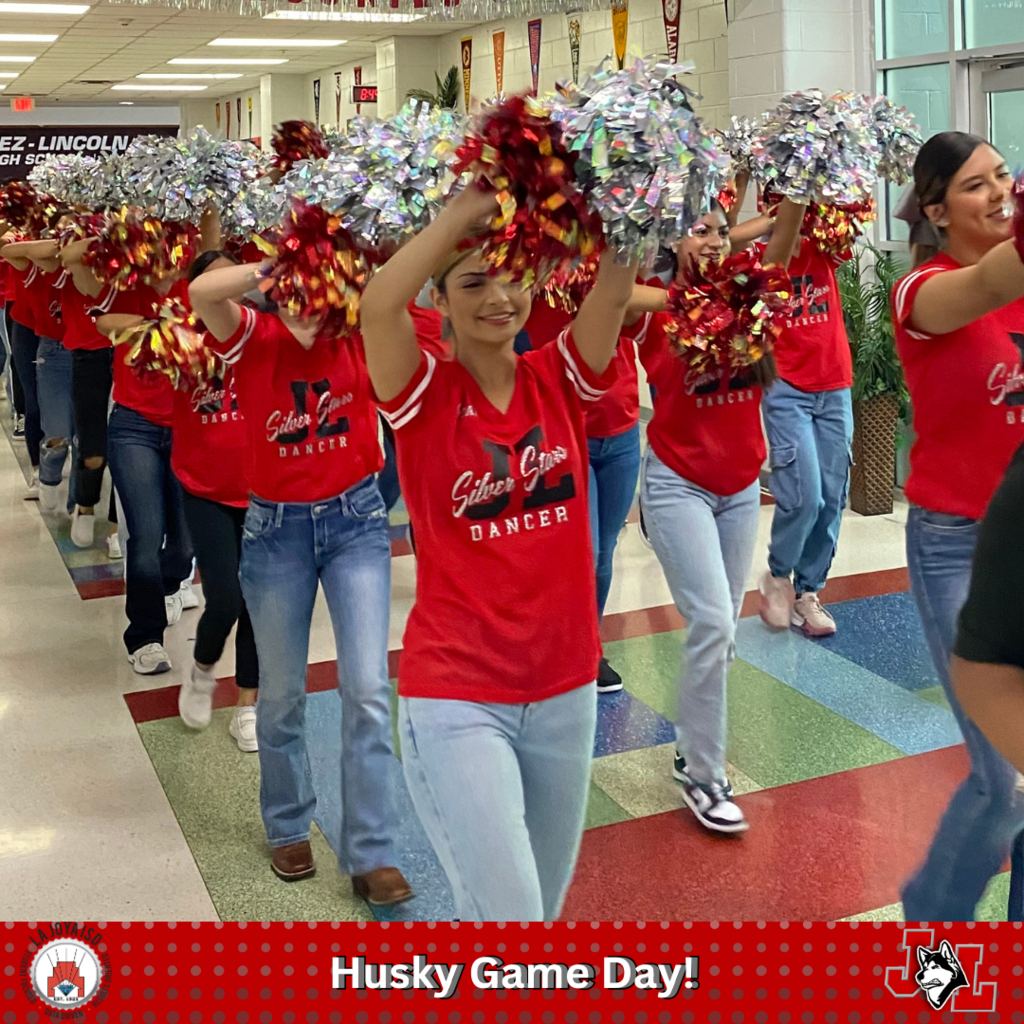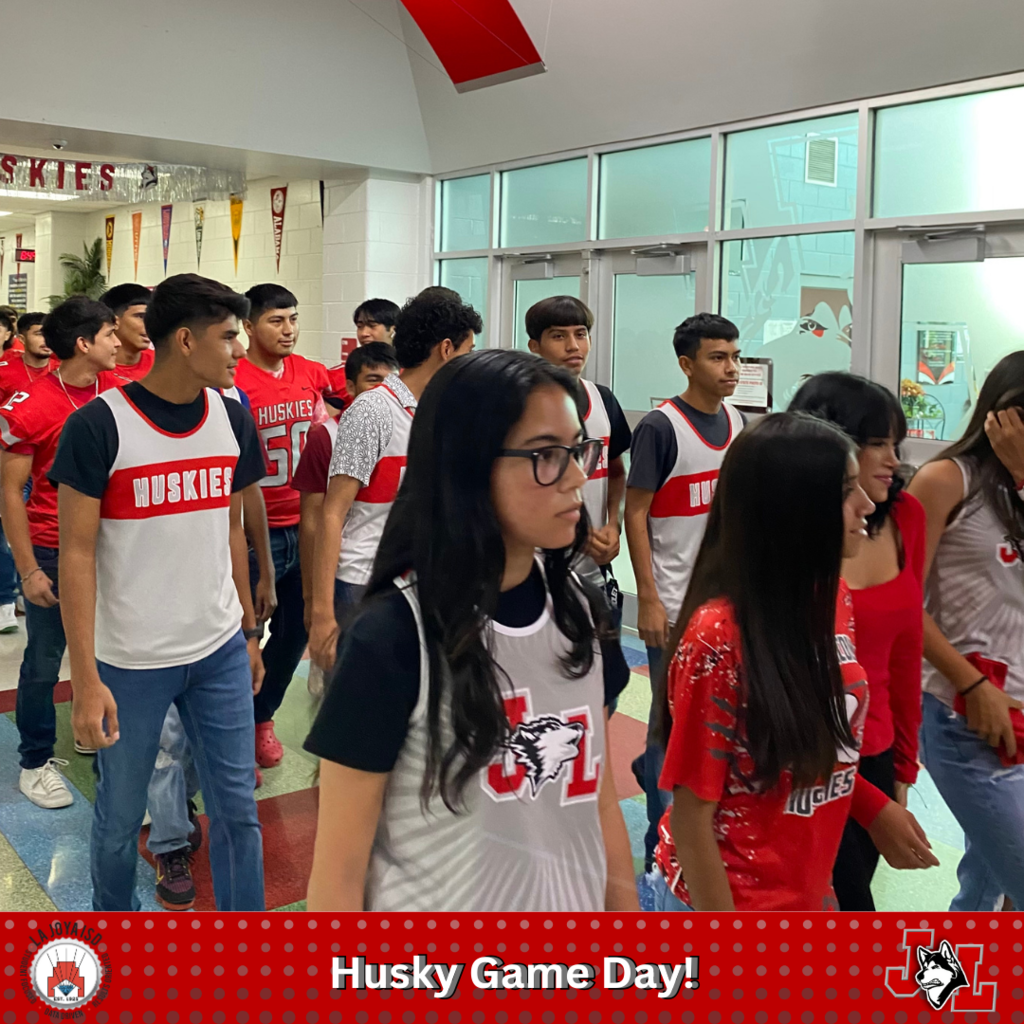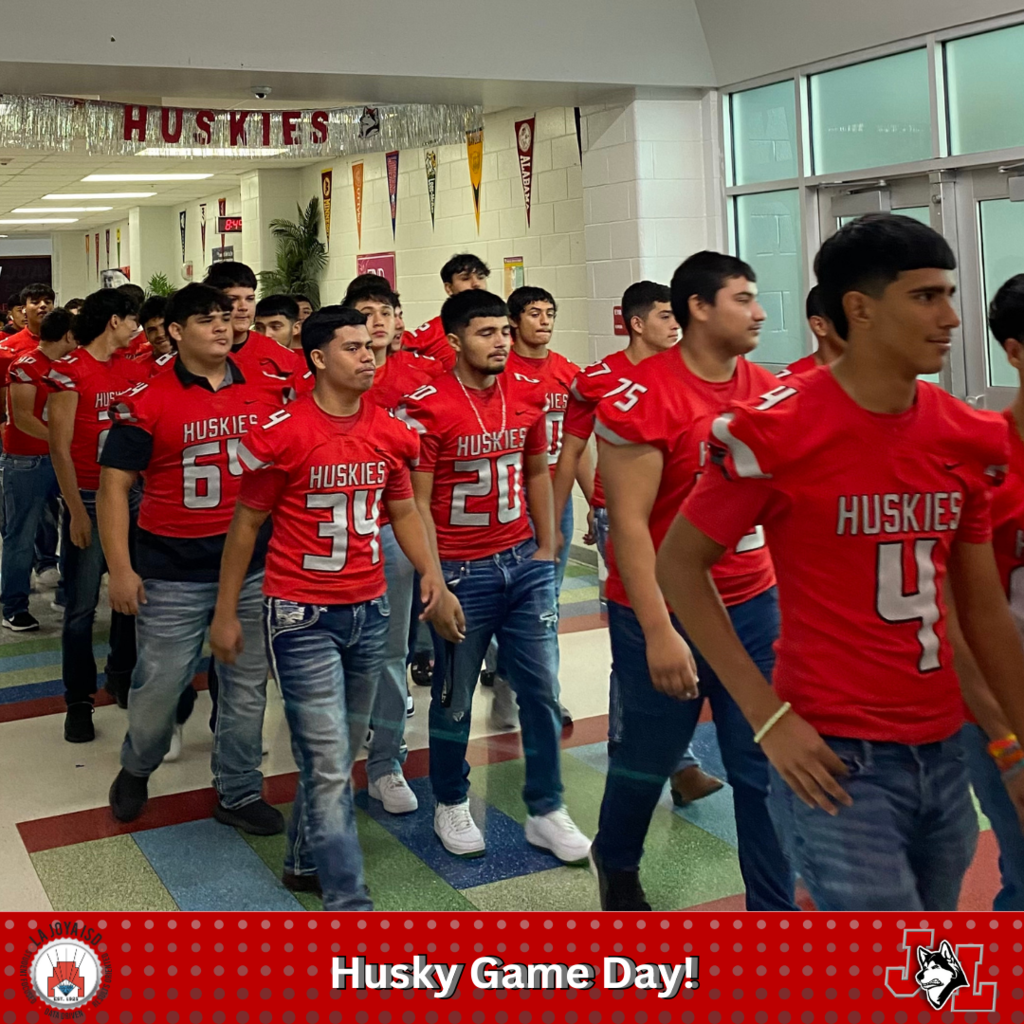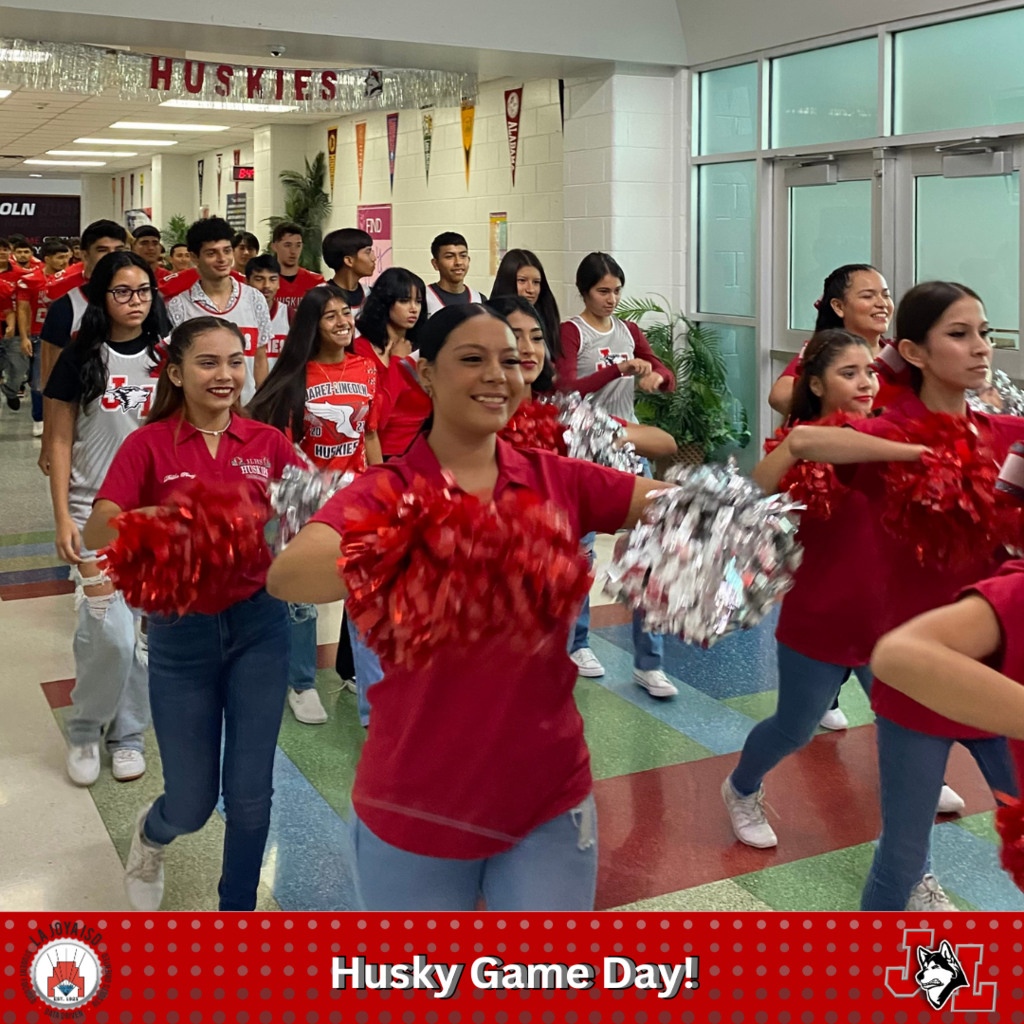 Thank you Texas Turnout for helping getting our senior Huskies registered to vote and sharing the importance of voting to our democracy!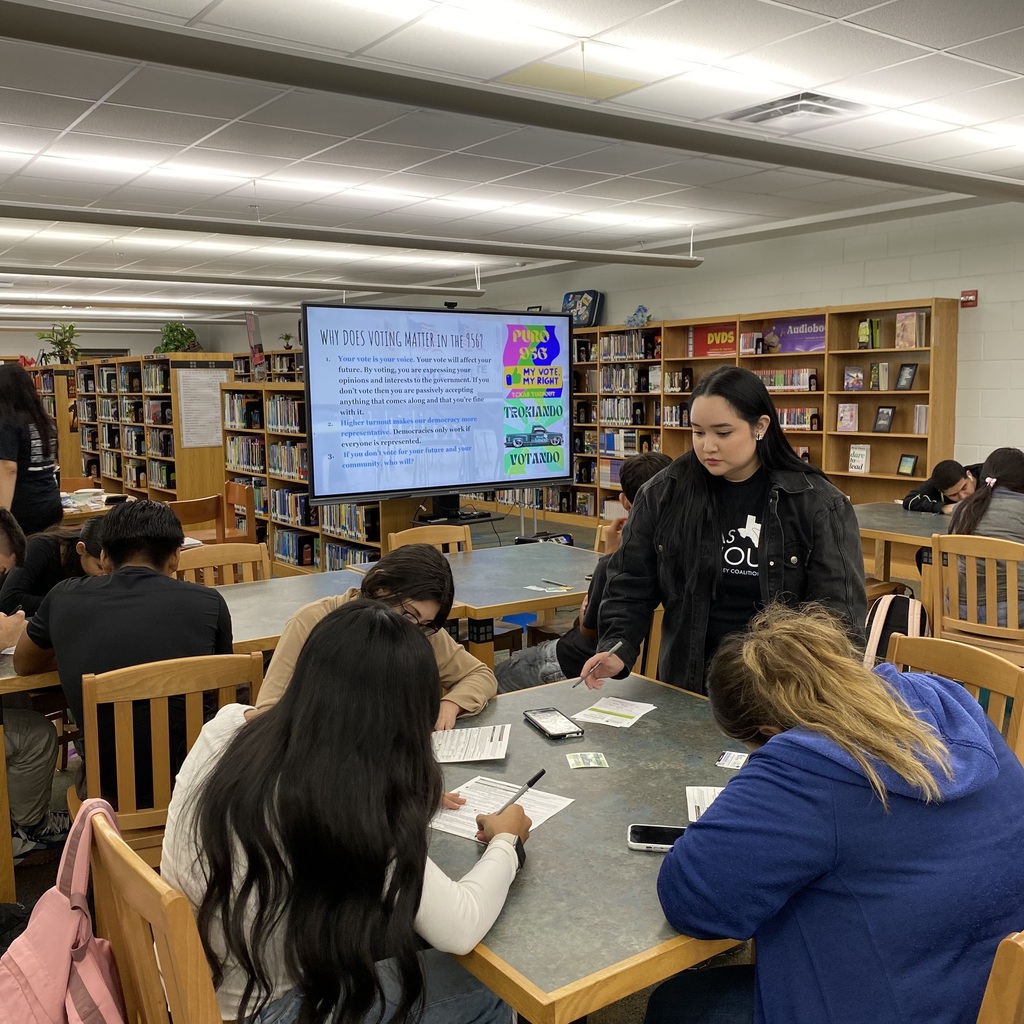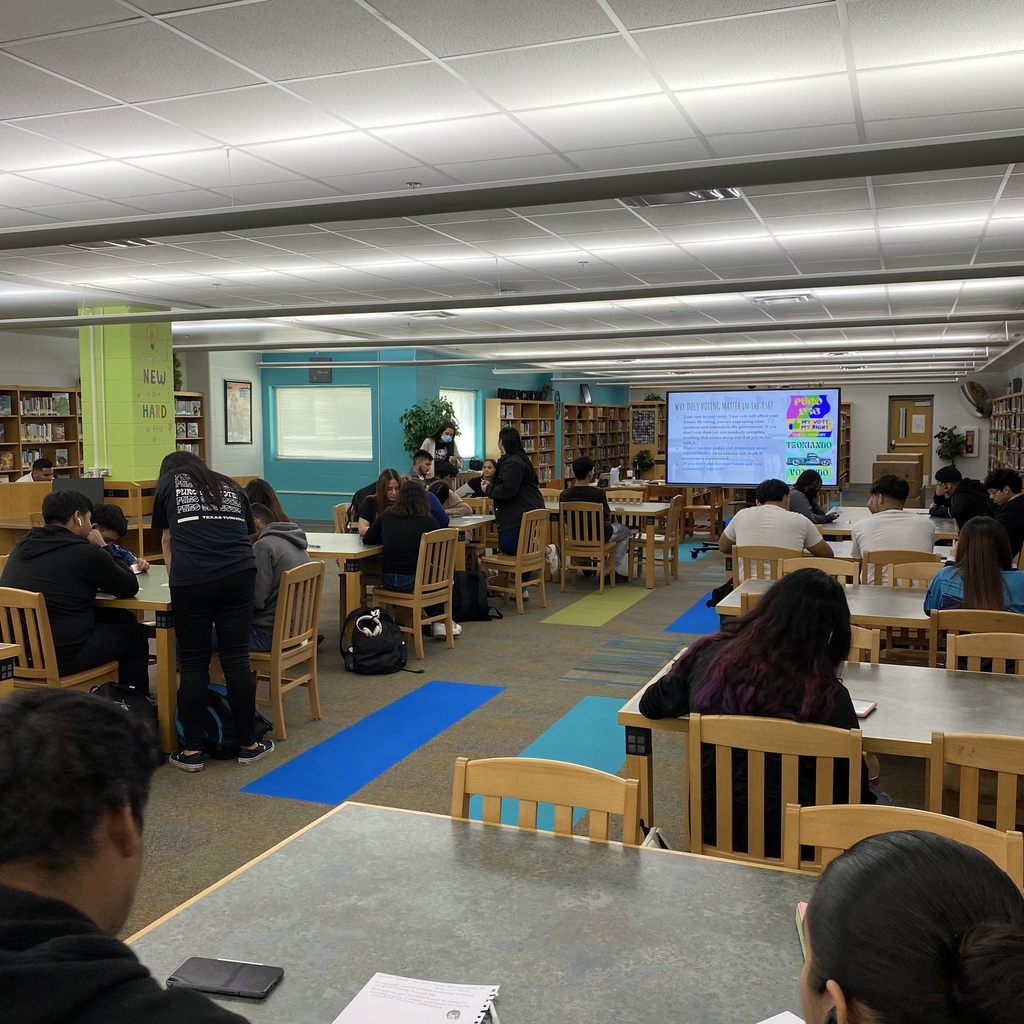 Download the La Joya ISD app now! Stay informed with the most recent news, events, and notifications from La Joya ISD. Everything you need to know about La Joya ISD, right at your fingertips Download for iPhone
https://apple.co/3FEVPF2
Download for Android
https://bit.ly/3FCgCJk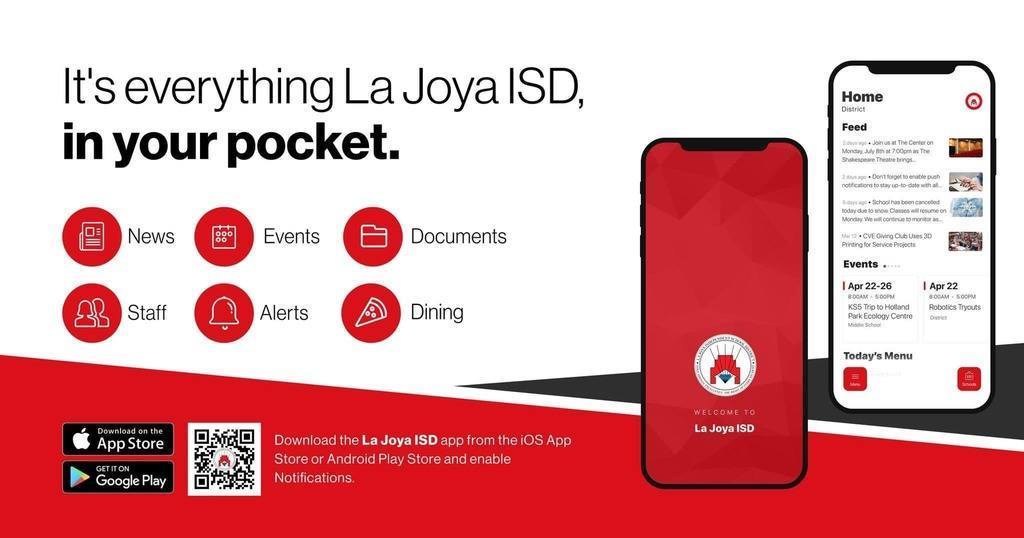 📣⚠️Attention La Joya ISD Community:⚠️📣 La Joya – At approximately 3:30 PM on September 6, 2023, a La Joya Independent School District bus was involved in a traffic accident at the intersection of 4 Mile Line and Texan Road. Fortunately, there were no students on board at the time of the incident. The bus was carrying three La Joya ISD employees who were on route to their respective destination. We are relieved to report that all three employees have been transported to the hospital for evaluation and treatment, and we are pleased to confirm that they have sustained no major injuries.